Mother, 2 Kids, Boyfriend Dead in U.S. Shootings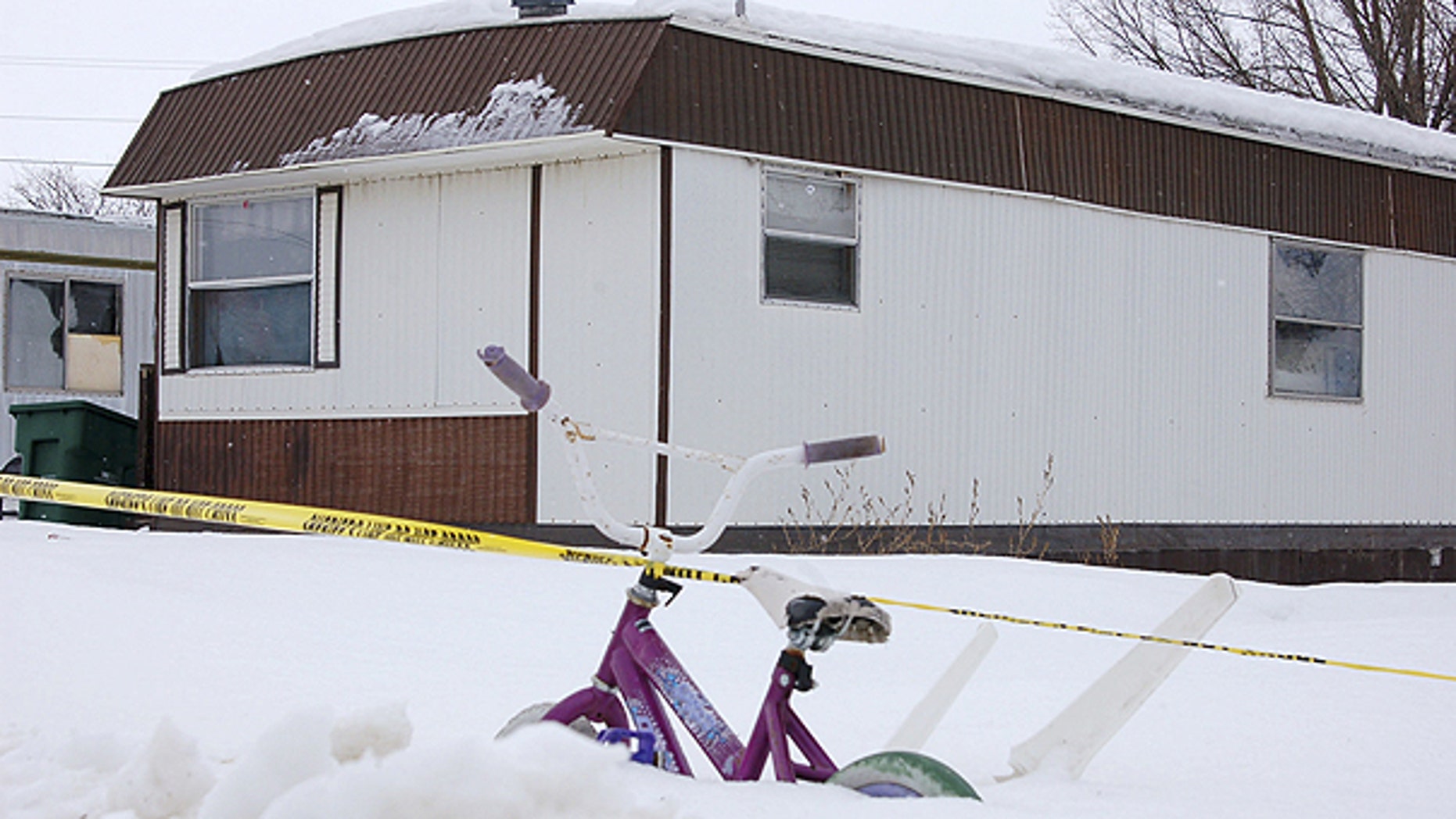 MINOT, North Dakota -- The victims of a quadruple slaying in North Dakota were a mother, two of her children and her boyfriend, and all four suffered gunshot wounds, police said Saturday.
No arrests have been made in the two Friday shootings, but authorities said they've questioned a "person of interest" and insist residents aren't in danger. North Dakota averages only 11 homicides a year.
Sabrina Zephier, 19, was found dead after police received a call about "a woman down and bloody" at an apartment Friday afternoon, police said in a statement Saturday.
Less than an hour later, a similar call came in about a boy lying on the floor bleeding from the mouth in a trailer southeast of town. Police responded and found three more victims: Zephier's mother, Jolene Zephier, 38; her brother, Dylan Zephier, 13; and Jolene Zephier's boyfriend, Jeremy Longie, 22, said Minot Police Capt. Dan Strandberg.
Strandberg said police have questioned a "person of interest," but officials would not say whether that person was being held or what may have led to the shootings.
"Nobody has been taken into custody," Strandberg said. "But we don't have somebody out there randomly shooting people at random."
A steady stream of onlookers drove past both crime scenes in the snow-covered city Saturday.
Rick Ricker, of Dallas, rented an apartment next door to Sabrina Zephier's place a week ago to take a construction job in town. Ricker said police were at her apartment well into Friday night.
"I'm ready to head back to Texas," he said.
Andrea Proper, 34, said she learned about the killings Saturday morning. "I'm not scared," she said. "I think it's just an isolated incident."
"Everyone's going to say that this doesn't happen in Minot, but it has," added her husband, Derek. "Welcome to the real world."
Minot, about 100 miles (160 kilometers) north of Bismarck, has a population of about 36,000 and is home to the Minot Air Force Base, which has about 4,800 active-duty military personnel. It's also in the shadow of the state's booming oil patch and has benefited from the region's increased crude production in recent years.