Mob boss Al Capone's Chicago home goes on the market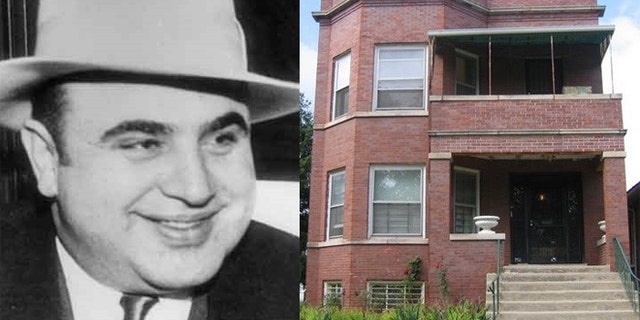 A notorious link to Chicago's violent gangster past, the former home of the underworld boss Al Capone, can be had for a steal.
Capone's red-brick home on the Windy City's far South Side is on the market for $225,000, MyFoxChicago.com reported.
The listing says there are three bedrooms on each floor, a new first-floor kitchen, a second-floor bathroom Jacuzzi and a two-car garage.
Capone, known as "Scarface," moved into the small home in 1923. As mob boss he ran a massive bootlegging, gambling and prostitution operation during Prohibition. He was believed responsible for the 1929 mob rubout that became known as the St. Valentine's Day Massacre. He did a stretch in Alcatraz and died in 1947.
This is not the first time the house has been for sale. It 2009 the asking price was $450,000, though there doesn't appear to have been any takers.
Records show Capone bought the house for $5,000 and lived there with his wife, mother and other family members.
Capone's mother lived in the house until she died in 1952.
Bus tours still pass the house periodically.
The Associated Press contributed to this report.