A Missouri police officer who was killed while responding to a 911 call Tuesday night had just returned to full-time duty to replace a recently fallen officer in his department, officials said.
Clinton Police Officer Christopher Ryan Morton's death comes after at least 20 officers have died in the line of the duty since the start of 2018.
Morton, 30, was shot and killed when he and two other officers responded to a 911 call at a home located 75 miles outside of Kansas City, Missouri State Highway Patrol said.
Morton joined the Army National Guard in November 2005. He had been with the Clinton Police Department from February 2015 to January 2017. He stayed on as a reserve officer, but returned to full-time duty in the summer after fellow Officer Gary Michael was shot and killed during a traffic stop in August, FOX4 KC reported.
"Clinton, MO, Police Officer Christopher Ryan Morton, served with distinction for the citizens of Clinton as a full-time Police Officer from 2/12/2015 until 1/10/2017. He stayed with the department as reserve officer until he returned again to full time duty 9/24/2017. #ClintonPD," Missouri State Highway Patrol tweeted.

Sgt. Bill Lowe said early Wednesday that the three officers responded to a call where two women were heard screaming in the background late Tuesday night.
The suspected shooter, identified as James E. Waters, 37, opened fire from inside the home while the officers attempted to apprehend the individual. Morton was fatally shot, while the two other officers were wounded and taken to the hospital. The officers were identified by police as Nathan Bettencourt and Nicholas Kasper. Bettencourt was said to be in stable condition as he recovers from surgery for his injuries, while Kasper has already been released from the hospital.
"It's a small department," Lowe said. "It's small enough that you know each individual officer and the community knows each individual officer, and it's hard to put into words when you're talking about an agency of this size, a community of this size where something tragic like this happened just seven months ago."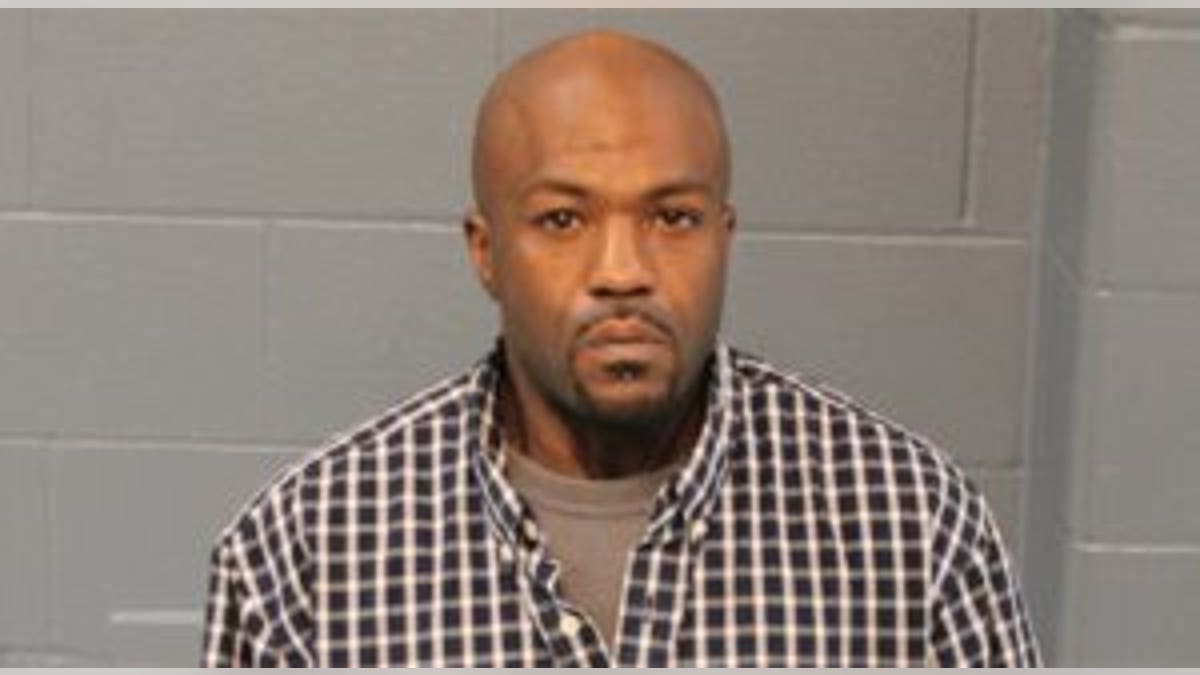 A SWAT team entered the home at 12:10 a.m. Wednesday and found Waters dead. It's unclear how he died. Waters was arrested in November 2017 for unlawful possession of a controlled substance.
The women in the house at the time were not injured and were taken into custody.
OFFICERS KILLED IN THE LINE OF DUTY IN 2018
Morton's death marks the second Clinton police officer to die in the line of duty in the last seven months, FOX4 KC reported.
"It's just another tragic event for this community and especially this police department. They've endured a lot. They're going to endure more," Lowe told FOX4 KC.
Missouri Rep. Vicky Hartzler tweeted her condolences to the Morton family.
"Grieving for the families & the officers of the Clinton Police Dept who lost another one of their own last night in the line of duty. Officer Christopher Ryan Morton gave the #UltimateSacrifice," Hartzler tweeted.
The Republican congresswoman added: "Two others injured. It's 7 mo to the day from when Clinton Officer Gary Michael was killed. I met with the dept last year after that incident; they're an amazing, professional, dedicated, caring unit. My prayers are with them all. #thinblueline #nogreaterlove"
At least 20 officers across the United States have died while on duty this year, with at least 14 of the deaths caused by gunfire. In 2016, about 135 police officers were killed, making it the deadliest year for cops in at least five years. The number of officers killed in 2017 dipped, though not by much.
The Officer Down Memorial Page has 25 officers killed so far in 2018. This number includes accidental deaths and 9/11-related illnesses.
The number of cops killed has prompted President Trump to call for more protection for law enforcement officers. He said in December that those who kill police officers should receive the death penalty.
"Anti-police sentiment is wrong and it's dangerous," Trump said during a speech at FBI National Academy. "Anyone who kills a police officer should get the death penalty."
Trump also previously tweeted in 2016: "Shooting deaths of police officers up 78% this year. We must restore law and order and protect our great law enforcement officers!"
Ian McCarthy was charged with first-degree murder in the death of Clinton Police Officer Gary Michael. Prosecutors are now seeking the death penalty in the deadly shooting case.
Fox News' Madeline Farber and The Associated Press contributed to this report.