Missouri man stabs grandson, 12, after doughnut argument causes him to 'snap'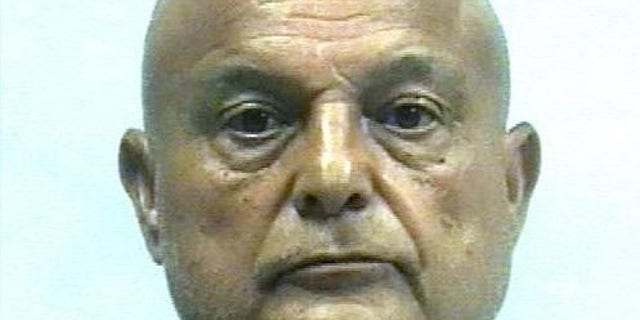 A Missouri man is accused of stabbing his 12-year-old grandson on Tuesday after he "snapped" during an argument over a doughnut, court documents revealed.
Jose Ortega, 67, told police he was in his Raytown house with his grandson, who was getting ready for school, just before 7 a.m. when they got into an argument over the sweet treats, according to court documents obtained by FOX4KC. Ortega "snapped" when the boy refused to give him a doughnut. He then grabbed the boy's neck, threw him to the ground and stabbed him with a kitchen knife "once or twice."
The boy stumbled outside and banged on his neighbors' doors to get help.
"All I could understand from him was him and his grandpa was joking around," said Dana Payne, a neighbor, told FOX4KC. "He was getting ready for school. Then his grandpa started calling him a liar, something about Google Maps and he just reached for a butcher knife and stabbed him."
SUSPECT IN KIDNAPPING OF UNIVERSITY OF ILLINOIS SCHOLAR COULD FACE DEATH PENALTY
She recalled seeing the boy clutching a cloth. The child had a "through and through" stab wound on his arm, court documents showed.
"I looked down at the child and I saw his arm and I was like, 'Get in here, C'mon get in the house. C'mon get in the house,' because it was more his safety than anything," Courtney, Payne's daughter, said. "I wasn't sure what was going to happen. The whole time he's sitting there like, 'Am I going to lose my arm? What happened? Why did he do this? Why did grandpa do this to me?'"
FAMILY THOUGHT TEEN GIRL FOUND SHOT TO DEATH IN BED WAS ASLEEP
Police went to the home and found blood smeared on the storm door. A 10-inch blade was on the kitchen floor with drops of blood and the child's half-packed lunch.
Ortega later admitted he wanted to hurt, not kill, his "disrespectful" grandson. He also told police job stress, depression and lack of counseling from a psychiatrist caused him to "snap."
Ortega was arrested and charged with domestic assault and armed criminal action.