Missouri Air National Guard member stabbed to death in apparent road rage incident, mystery suspect at large
Hazy accounts of two men arguing and the vague description of a vehicle speeding north down a Missouri highway are the best leads investigators have as they hunt a mysterious man believed to have stabbed a young Air National Guard member to death Saturday in an apparent road rage murder.
Cody M. Harter, 23, of St. Joseph, was found dead in the median on 291 Highway, near the merger to Interstate 470 in Lee's Summit, after he collapsed from a stab wound to the chest, FOX4KC reported. Drivers reported seeing a man stumbling into the highway traffic at about 7:30 p.m.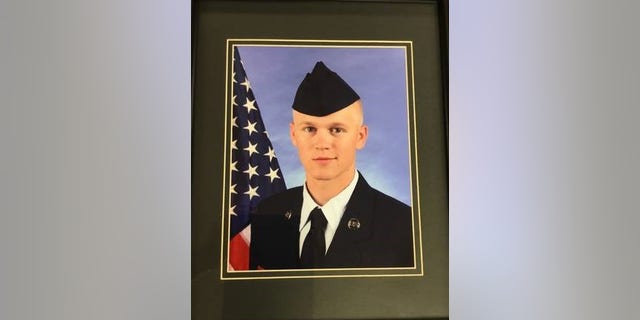 Harter, a loadmaster with the Missouri Air National Guard, was pronounced dead at the scene. His maroon 2003 Chevrolet Silverado was found parked on the shoulder of the highway.
"He did a tour over in Iraq and he was in Qatar," Harter's mother said at a news conference on Sunday. "He helped with hurricane relief in Houston and Puerto Rico. He loved everyone. He would help anybody. He only had one semester left until he graduated with an engineering technology degree."
Police said Sunday that Harter died in an apparent road rage incident. Drivers said they saw two men arguing outside their vehicles on the highway, with the suspect's vehicle parked in front of Harter's truck in traffic.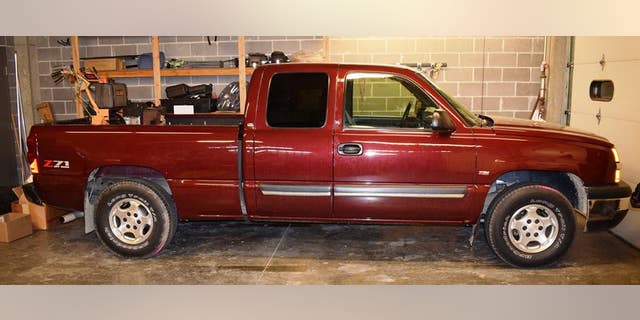 Police believe the suspect fled north on 291 Highway after stabbing Harter. Witnesses, however, only provided a vague description of the suspect's vehicle.
Harter's mother made an emotional plea Sunday for witnesses to come forward for information to have the killer arrested.
"[Harter] brought us great joy. He knew great joy. He knew love," she said. "He knew adventure. He knew kindness, and now we know pain and loss. If you saw anything, even if you think it was nothing, please call. Please call to put the pieces together. Let's find who did this senseless act, so that you're not sitting here when it's your child. Please, please call."
Harter also owned a lawn care business and was an avid dirt bike racer.
Authorities are asking anyone who may have been driving down Interstate 470 or seen Harter's truck on 291 Highway around 7:30 p.m. Saturday to call police at 816-969-1705.