Minnesota firefighters rescue Saint Bernard stuck on roof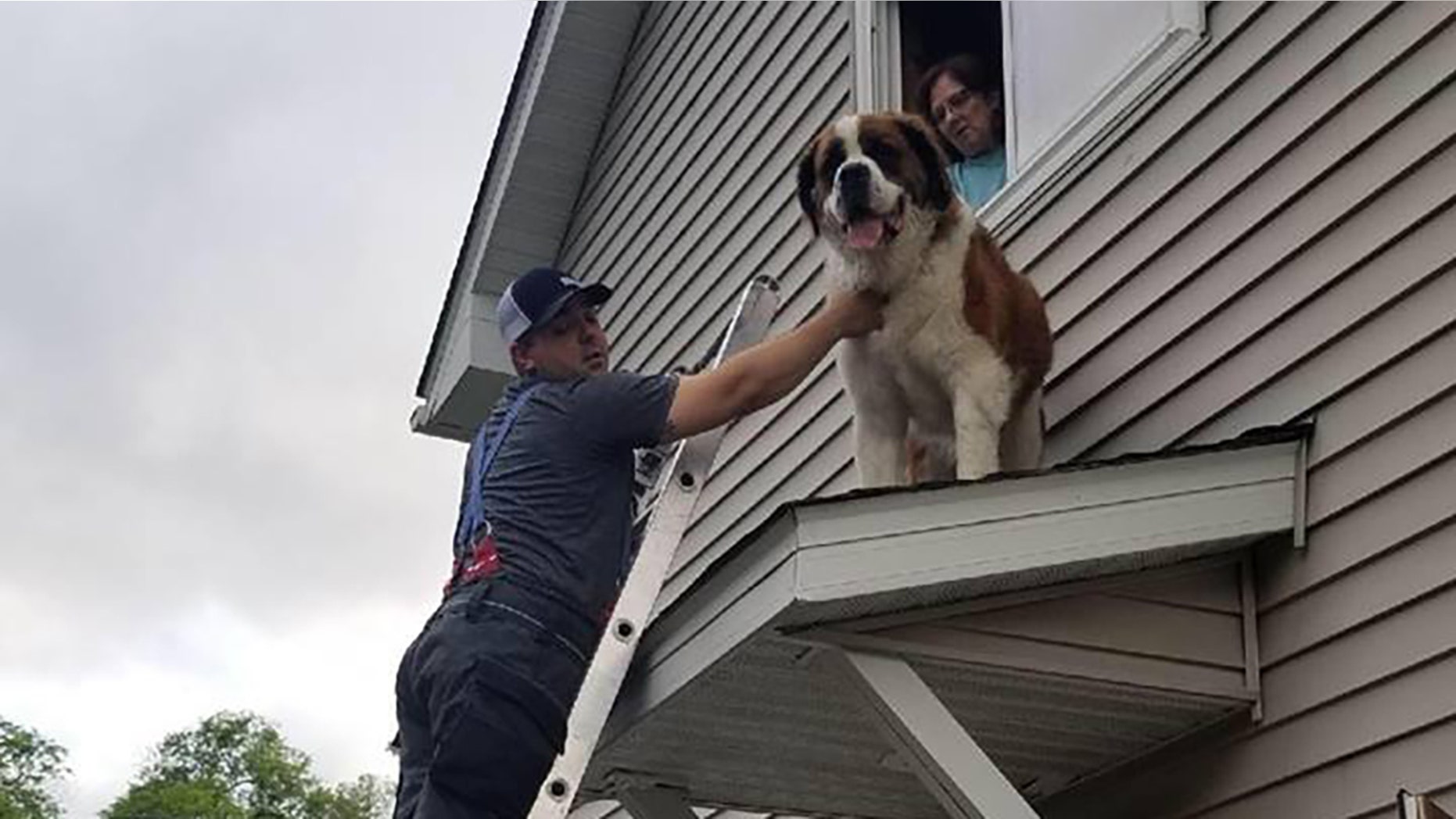 Minnesota firefighters helped rescue a Saint Bernard that was stuck on top of a roof Friday.
The dog, whose name is Whiskey and weighs more than 100 pounds, made its way up to the roof of a Spring Lake Park home, according to the Minneapolis Star Tribune. The happy pooch didn't seem to be fazed by his predicament.
Renee Roth was watching the dog for her son when Whiskey made his move outside.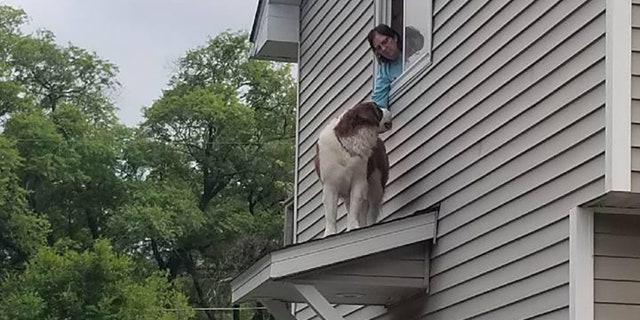 "I remember looking dumbfounded and just saying, 'Wow,'" Fire Department Lt. Anthony Scavo told the newspaper. "Whiskey had pushed the screen out of the open window and jumped out onto the roof."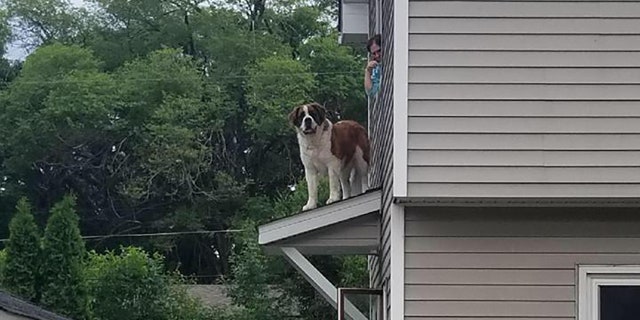 Officers had initially tried to lure Whiskey back into the house with a treat, before turning the rescue operation over to the firefighters, according to the Star Tribune.
Firefighter David O'Keefe, Duty Chief Jeremiah Anderson and Scavo were all on the scene trying to get Whiskey down from the roof. The group worked together to get the dog back through the window.
"Of course, once back inside, Whiskey ate up the treat he was once coaxed with minutes prior," Scavo told the newspaper.