Milwaukee boy challenges police officer to a game of 'cans'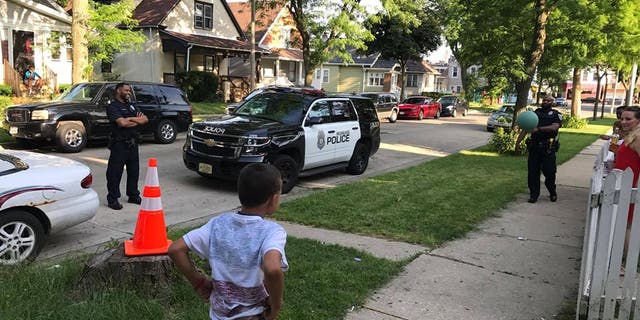 NEWYou can now listen to Fox News articles!
Some heartwarming photos captured a police officer in Milwaukee taking a little time to play a game of 'cans' with a 10-year-old boy during a family barbecue on July 4th.
"I just said 'Hey, do you want to play cans real quick?' and he said, 'Yeah I've got a couple of minutes'," Jordan McClelland said.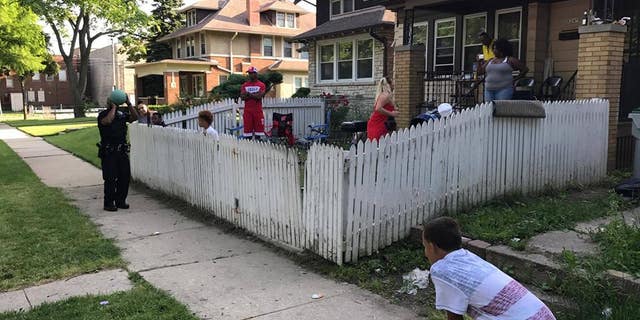 Police were responding to a call to de-escalate a complaint because a family member was off her medication and causing a disturbance. After things calmed down, Jordan challenged the officer to a game and ended up winning, WTMJ reported.
SAN ANTONIO POLICE CHIEF SICK OF ANTI-POLICE SENTIMENT
'Cans' is a neighborhood street game that involves aluminum cans and a ball, where the goal is to hit the can with the ball.
"It was cool for the cop to take five to ten minutes out of his busy schedule to accept the challenge of a 10-year-old kid. It was a cool experience because with all of the negative things going on in the community and with a lot of the backlash police are getting," Jason McClelland, Jordan's dad, said.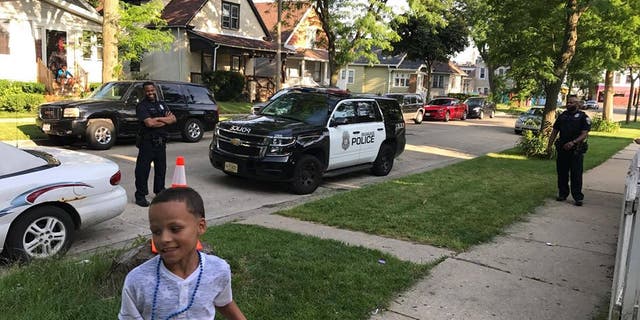 4 KIDS, FATHER FOUND SLAIN; POLICE SAY MOTHER IS A SUSPECT
Jordan says he already knows who he wants to play next: Warriors NBA star Steph Curry.
"Hey Steph, I'm ready any day, you just come down to Milwaukee and you'll know where to find me," Jordan said.