Military says murdered California Army veteran never served in Afghanistan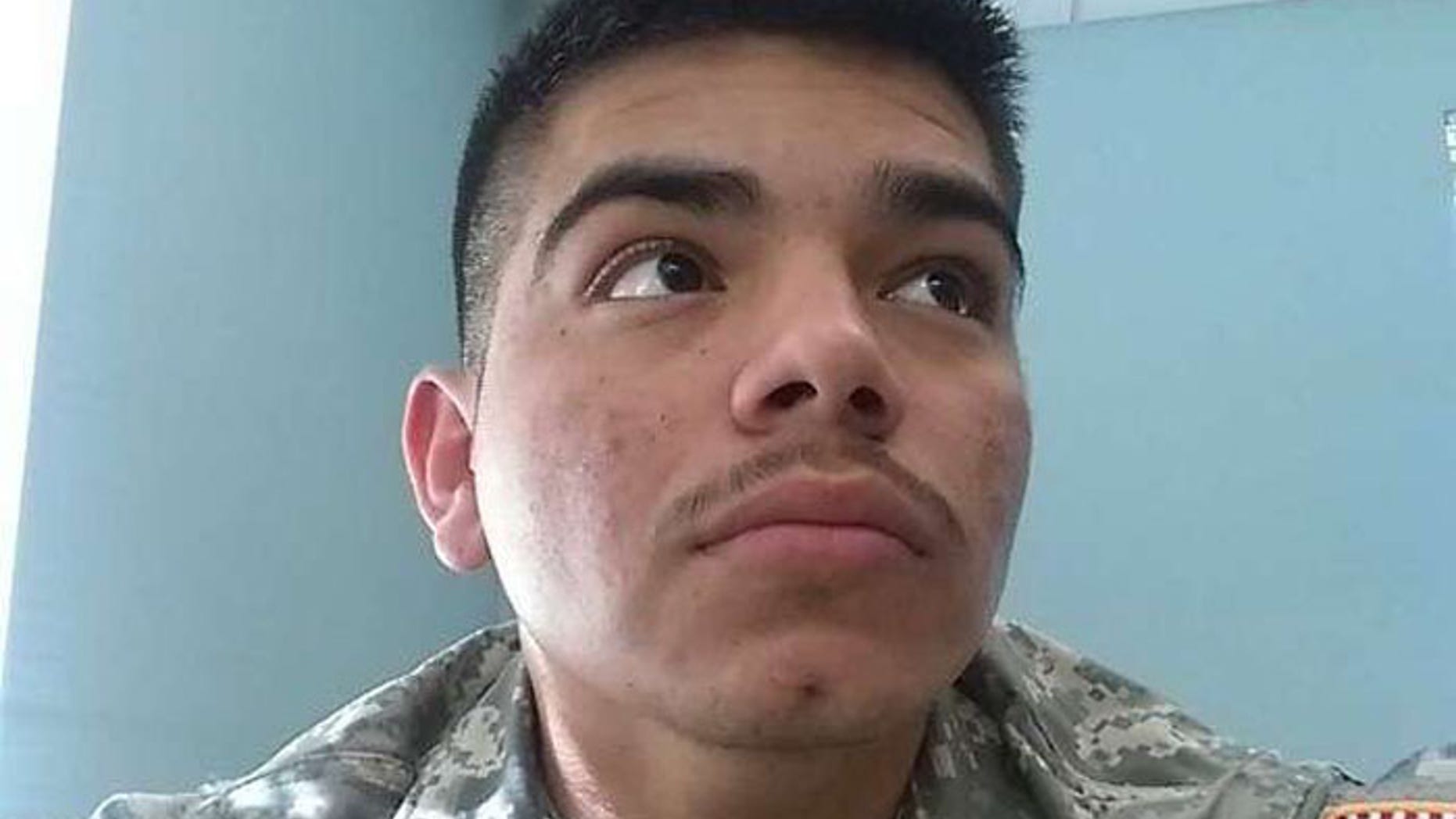 A Southern California Army veteran who was fatally shot over the weekend never served in Afghanistan, despite claims to the contrary by police.
Francisco Garcia, 21, was killed early Sunday outside his girlfriend's house in Sylmar, in the San Fernando Valley. Los Angeles police initially said that Garcia's girlfriend was throwing a party to welcome him home from serving in Afghanistan.
However, Julie Halpin, a spokeswoman for Fort Drum in New York, told the Los Angeles Timesthat Garcia worked as a cannon crew member at the fort. Halpin told the paper that Garcia enlisted in June 2012 and was discharged in July.
LAPD Lt. Paul Vernon told the paper that the department had not verified the details of Garcia's military service because it was not an aspect of the crime or investigation.
An initial statement about the shooting issued by the LAPD described Garcia as "recently returned from Afghanistan." Shortly after the shooting, Vernon told reporters, "The ironies are obvious ... To survive as a soldier in an overseas conflict, only to be killed in your old neighborhood upon your return."
It was not immediately clear who initially told authorities that Garcia had served in Afghanistan. Fernando Mora, a friend of Garcia, told the Times that the veteran had claimed to have lost several comrades-in-arms in Afghanistan.
"He came back alive," Mora said. "So to die like this, it's not right."
On Tuesday, police arrested 18-year-old Vincent Estrada in Sylmar and charged him in connection with Garcia's death. He has been charged with murder and is being held on $1 million bail.