Michigan Bladder Cancer Survivor Says TSA Search Left Him Covered in Urine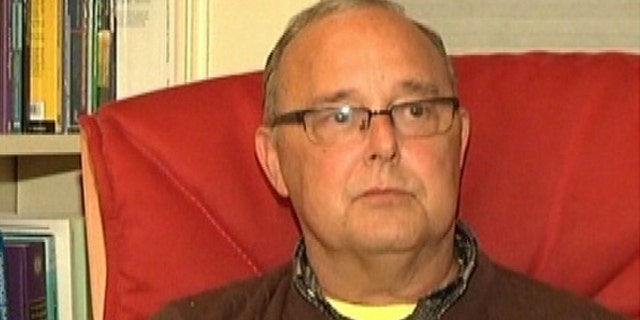 A bladder cancer survivor from Michigan says he was left humiliated and covered in his own urine following a pat-down by TSA officers earlier this month at Detroit Metropolitan Airport.
Thomas Sawyer, 61, of Lansing told MyFoxDetroit he was asked to undergo a pat down on Nov. 7 after an airport body scanner detected his urostomy bag, which collects his urine through an opening in his stomach.
Sawyer said once in a private room, officers ignored his attempts to explain his medical condition or his requests to pull his pants up which are two sizes too big due to his medical equipment and had fallen as result of removing his belt for the scan.
Once the search began, Sawyer said he tried to warn the officer conducting it that he would break the seal on Sawyer's urostomy bag if he continued to slide his hands down Sawyer's chest, but again the officer ignored him and broke the seal on the bag.
"My heart started beating. I didn't know what to do. I felt kind of trapped," Sawyer told MyFoxDetroit. "Here I am in this room with no windows. I've got urine and two men I don't know. I'm standing in front of them with my underwear and had to ask to pull it up.
After finding no contraband, Sawyer said the officers simply told him he could go, offering no apologies or assistance.
He said he was forced to walk through the airport and board his plane soaked in urine until he was finally able to clean up after takeoff.
Sawyer plans to file a formal complaint with the TSA, MyFoxDetroit reported.
The TSA said Monday evening that Administrator John Pistole had called Sawyer "to hear about his experience and assure him that we are reviewing the incident."
"From leadership to the front line, TSA is sensitive to the needs and challenges of all passengers," the agency said in a written statement. "We have done extensive outreach to the disability community, and our officers take seriously their responsibility to be respectful and professional throughout the screening process."