Massachusetts State Police stop truck stuffed with furniture on interstate: 'What could go wrong?'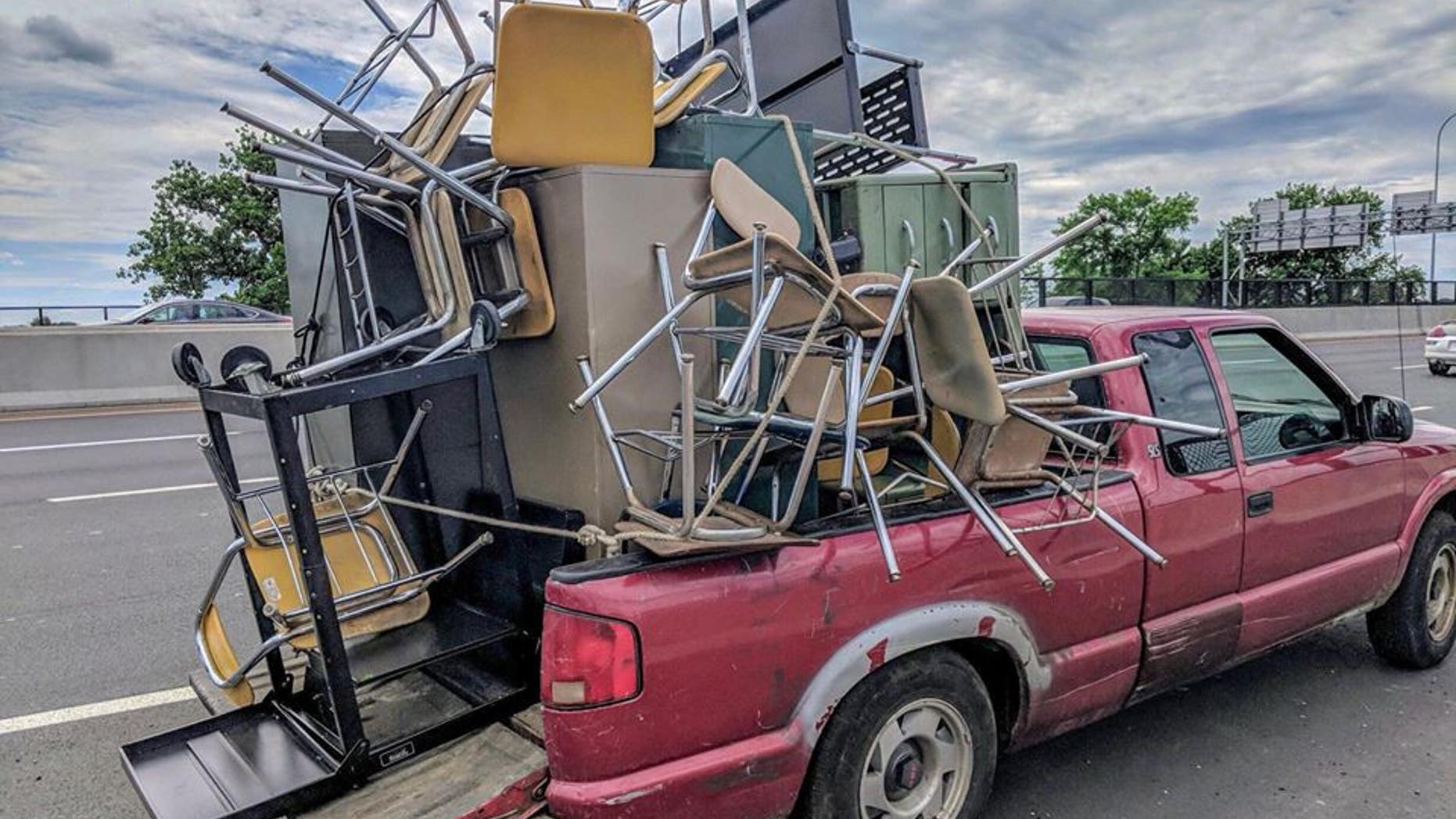 A driver was caught in a messy situation when he was pulled over by Massachusetts State Police this week.
The driver was transporting a massive amount of furniture, including chairs, cabinets and other items, when he was stopped by police officers in Springfield. State police snapped a picture of the heavy load and posted it on Facebook.
"This afternoon, Trooper Joel Daoust happened upon this vehicle on I-91 in Springfield for.......well, let's leave that to the obvious," state troopers wrote Wednesday, adding that the driver was cited for an unsecured/uncovered load.
NBA STAR NICK YOUNG JOKES COCAINE SHOULD BE LEGALIZED AFTER CANADA'S MARIJUANA DECISION
Massachusetts State Police reminded drivers who are planning on transporting items to stop and examine their vehicles before hitting the road.
"Ask yourself, 'What could go wrong?'" they suggested.
Their Facebook post garnered more than 4,700 reactions and 1,100 comments as of Thursday afternoon.
"OMG! I'm speechless," one commenter said. "So glad he was stopped before any of his cargo caused a major accident. But I bet he's really good at Jenga."
PHILLIES FAN INJURED WHEN PHANATIC SHOOTS HOT DOG INTO STANDS
Another chimed in, "This is no different than carrying all 23 grocery bags in one trip! Nice job MSP keep the roads safe for others."
"Is this that new mobile classroom they've been talking about?" one person joked.