Massachusetts 13-year-old suspended for bringing butter knife to school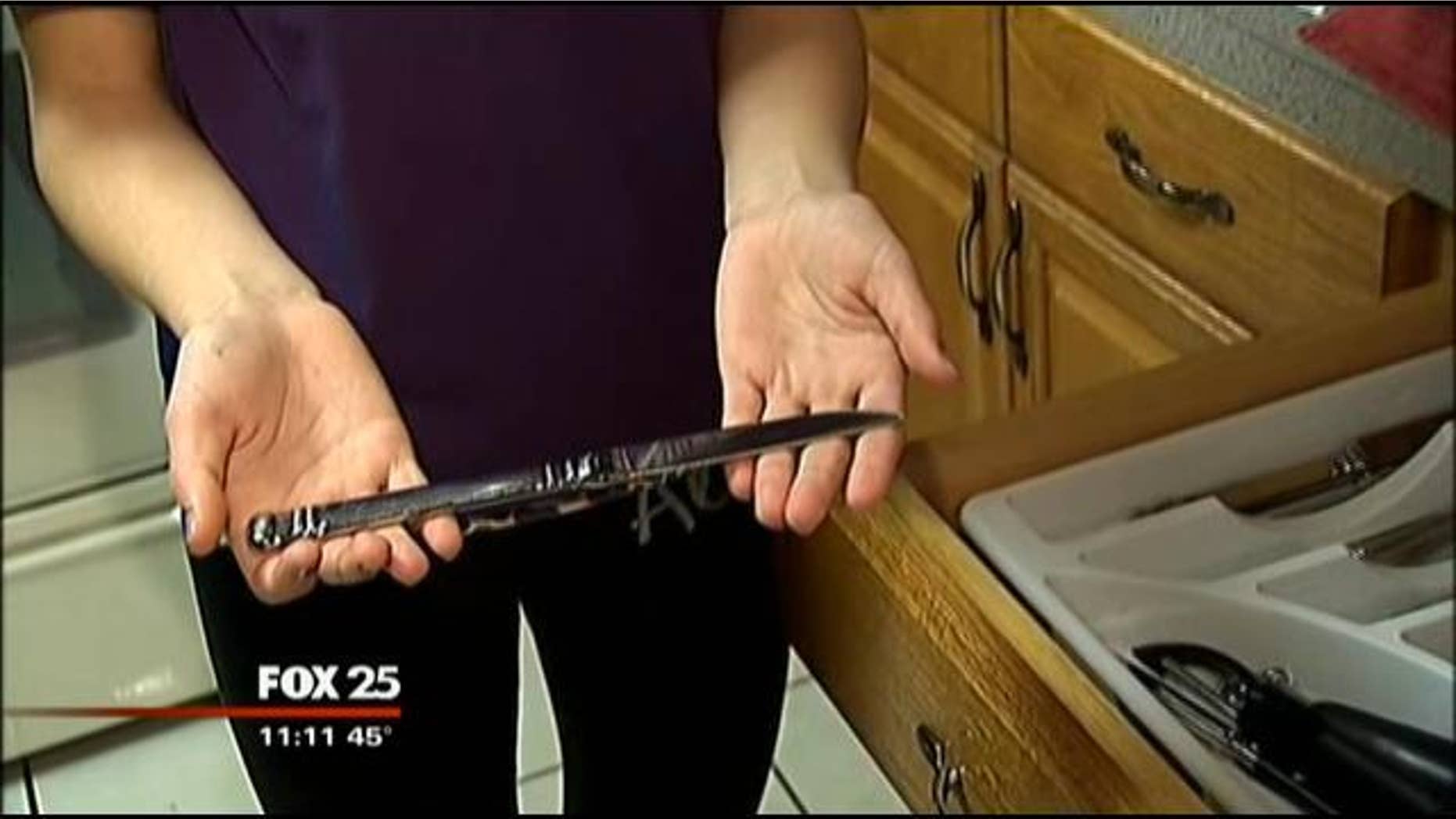 A 13-year-old Massachusetts student caught at school with a knife she used to slice fruit has received a one-day suspension, according to her mother.
Morgan LaPlaume, a student at Wamsutta Middle School in Attleboro, was suspended for violating the school's zero-tolerance policy for knives, according to MyFoxBoston.com.
Morgan's mother, Melissa LaPlaume, told the station that her daughter needed to slice the fruit because she has braces and is unable to take bites out of whole fruit.
When the school's vice principal reportedly saw Morgan with the butter knife during her lunch period, he brought her into his office and issued her a suspension.
The school's principal told MyFoxBoston.com that the policy on knives can be found in the school's handbook, which is signed by parents and guardians at the start of each school year.
Melissa LaPlaume told the station she signed the handbook but plans to discuss the incident with administrators to have the punishment removed from her daughter's academic record.