Maryland college closes campus until Nov. 29 amid hunt for missing student with gun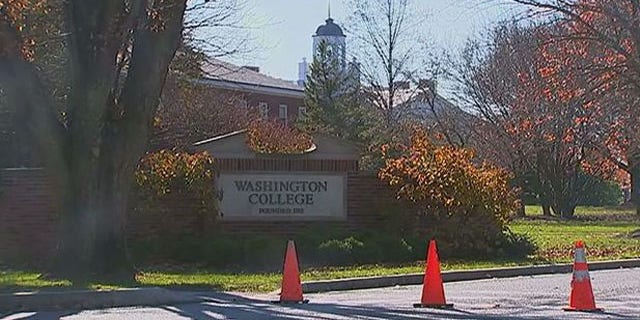 Washington College in Maryland announced Tuesday that it was closing its campus this week and the week of Thanksgiving amid an ongoing search for a student who disappeared after returning to his Pennsylvania home and retrieving a gun.
The college said in a statement that it would close until Nov. 29 after receiving new information and consulting with law enforcement.
Washington College President Sheila C. Bair said that classes are anticipated to resume on Monday, Nov. 30.
The Washington Post identified the student Tuesday as Jacob Marberger, a 19-year-old sophomore from the Philadelphia area. The paper reported that Marberger was suspended from school for a week and a half last month after allegedly brandishing an antique .22-caliber handgun while intoxicated in his fraternity house.
The Post reported that Marberger returned home during his suspension and made concerning social media posts Sunday night and early Monday. Later that day, Marberger's parents contacted the university and said he had taken a rifle case from their home and was despondent about school. He has not been seen since Monday morning.
The college says it hasn't received direct threats against the campus. The school said Tuesday that all residential students have either returned home, or been taken in by members of the campus and Chestertown community.
"We are deeply grateful to the faculty, staff, and residents of Chestertown for opening their homes and their hearts to dozens of our students," Bair said.
According to the Post, the Kent County (Md.) state's attorney says Marberger is wanted on charges of possessing a dangerous weapon on school property, possession of a handgun on a person, possession of a firearm by a minor, and illegal possession of ammunition. The state's attorney said the charges are believed to stem from the incident at the fraternity house.
Founded in 1782, Washington College is a private liberal arts college located in Chestertown, Md., on the state's Eastern Shore. It has an undergraduate enrollment of approximately 1,400 students.
The Associated Press contributed to this report.