Man wanted in 1997 home invasion caught by alert sergeant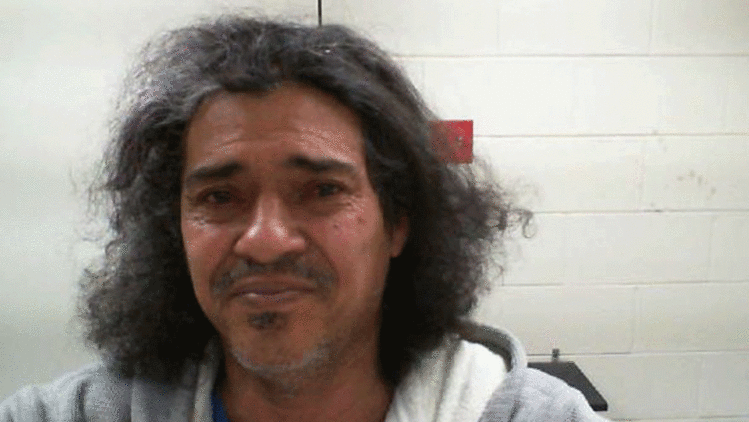 The elusive fourth suspect in a 1997 Connecticut home invasion was caught by police in Massachusetts on Saturday when a "seasoned" officer trusted his gut instinct and ultimately discovered the man's true identity.
Jose Manuel Blanco-Dominguez, 57, is being held without bail pending an arraignment, FOX61 reported. It's unclear if he has a lawyer. Arraignment and extradition proceedings are set for Monday.
Blanco-Dominguez was allegedly one of four men who held a Willimantic, Conn., family – including two girls, ages 3 and 12 – at knifepoint on June 25, 1997, during a robbery attempt. After a short standoff, three of the men were captured; however, police said Blanco-Dominguez escaped by jumping out a window and fleeing into the woods.
He managed to stay off the grid until Saturday, when Boxborough Sgt. Brett Pelley pulled him over because Blanco-Dominguez's car registration plate triggered a possible National Crime Information Center warrant, The Hartford Courant reported. Blanco-Dominguez allegedly provided Pelley with an alias and tried to explain away the situation as mistaken identity.
"Most officers would have said, 'All right, it seems unlikely,'" Boxborough Police Chief Warren Ryder told The Boston Herald. "But he kept digging."
Pelley uncovered Blanco-Dominguez's true name and took him into custody without incident.
"He managed to stay off the grid for a long time," Ryder told The Herald. "I can only guess that over 20 years, he maybe got a little lazy or complacent that no one is coming to look for him."
If anyone was going to catch Blanco-Dominguez, perhaps it shouldn't be surprising that Pelley was the one to do it. Ryder said about 10 years ago Pelley's nose for fugitives led to the arrest of a man wanted for murder in Florida, Pelley stopping to investigate simply because the man pulled off the highway.
"This particular sergeant has a gift where he can find this stuff no matter where he goes," Ryder told The Herald. "He's an excellent police officer in this regard. In other circumstances, I think other people would let it go."