Man nicknamed 'Captain Jack Sparrow' huffed glue, kicked Tennessee cops, police say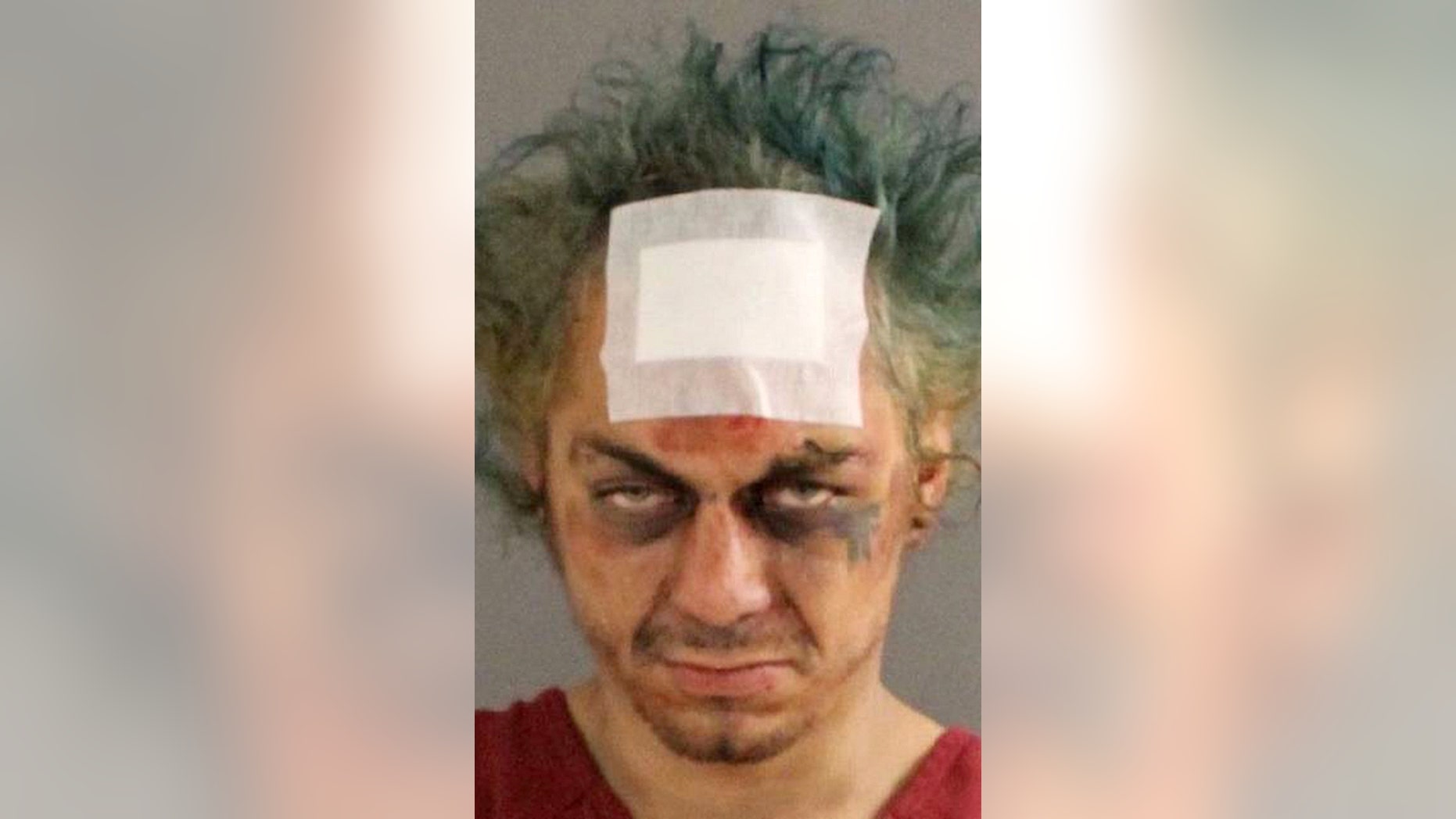 A Tennessee man who received the nickname "Captain Jack Sparrow" was arrested Wednesday in Knoxville's Market Square where he was found to huffing glue and resisting arrest, police said.
Bystanders flagged down an office to report "odd behavior" by a man later identified as Brian Zielinski, 29, who was "talking incoherently and appeared to be under the influence of some type of inhalant," according to a police report obtained by WLVT.
When authorities searched the 29-year-old they found he had two bottles of super glue in a pocket and a sunglasses case with little light bulbs with a straw attached at the end. Zielinski old investigators the items were for huffing glue, according to WVLT.
When officers placed the 29-year-old in handcuffs he tried to run away, then told reportedly officers to kill him before banging his head on the sidewalk.
Zielinksi then tried to kick officers as they attempted to restrain him, police told WVLT.
"His actions created an unreasonable amount of noise that was preventing the surrounding public from carrying on with their lawful activities," the police report obtained by the television station said.
NYC MUGGERS JUMP TEEN FOR $2G AIR JORDANS, WHICH TURN OUT TO BE FAKE
He was arrested on charges of possessing intoxicants for unlawful purposes, possession of unlawful drug paraphernalia uses and activities, evading arrest and disordering conduct. Jail records show bond was set at $2,750.
This was not Zielinksi's first run-in with the law.
He was previously arrested in Dunlap, Tenn. in 2017 after being found wandering around town dressed as a pirate like "Captain Jack Sparrow" from the movie "Pirates of the Caribbean," WDEF reported.
In that incident, police said Zielinski was kicked out of a friend's residence, where he had been staying, when he "began acting crazy."
After crawling into through a window into a friend's home, he was arrested on charges of aggravated burglary and resisting arrest.