Kid vandals, ages 7 to 11, raid day care, cause extensive damage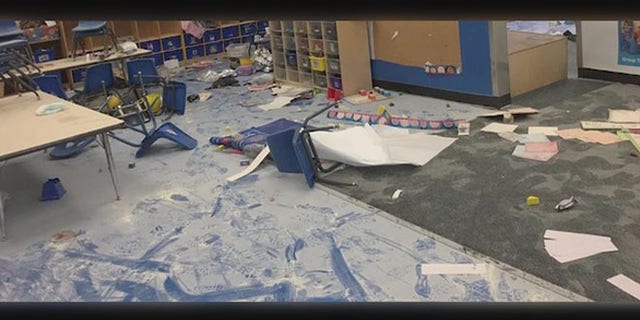 Four boys and a girl, ages 7 to 11, have been arrested after trashing a day care center in Southern California and causing $25,000 worth of damage.
The trail of destruction by the pre-teen vandals shuttered the San Pedro Child Development Center for a week, Fox 11 Los Angles reported Saturday. A Haz-Mat team participated in the clean-up.
The youngsters were arrested and the case turned over to the Juvenile Division of the Los Angeles County District Attorney's Office, the station reported.
"They did some really serious damage and, unfortunately, we found out that they're very young assailants which just brings another level of heartbreak to this whole thing," said Julie Huerta, president of the Harbor Area YWCA which runs the day care center. The children served by the center range in age from 6 week to 4 years old.
Authorities weren't saying how they found out who the vandals were.
The Torrance Daily Breeze reported that one of the kids may have had a key to the facility. The break-in occured Sunday Feb. 26.
Fox 11 reported that tables were overturned, chairs flipped over, obscenities scrawled on walls and ink toner and dry baby formula thrown everywhere.
Workers had to discard large quantities of toys, diapers, formula, food and other supplies.
Parents scrambled to make other arrangements for 63 preschoolers last week when the day care was closed.
It is expected to reopen Monday.