Judge Weighs If Casey Anthony Should Pay $500G Tab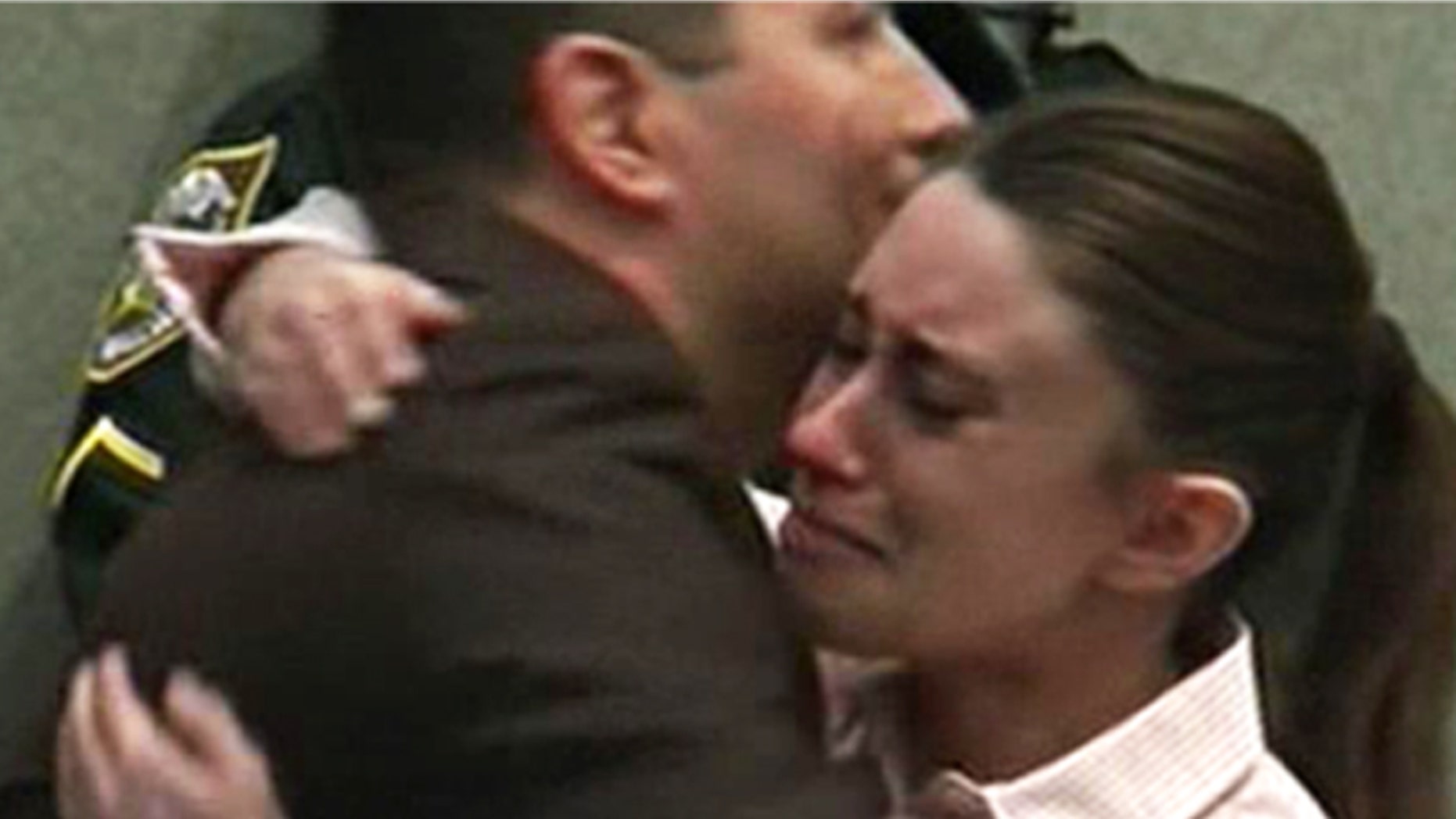 ORLANDO, Fla. -- Casey Anthony's attorney said Friday that Florida authorities are trying to recoup the money spent investigating her 2-year-old daughter's disappearance only because of "sour grapes" over the woman's acquittal on a murder charge.
Judge Belvin Perry said after hearing arguments on the issue that he would not issue a ruling until at least Sept. 22. He could extend that date but said he hopes to rule by then.
Anthony was acquitted in July on charges of murdering her daughter, Caylee. But the 25-year-old was convicted of four counts of lying to authorities. She told officers a baby sitter had the child. Authorities later learned the baby sitter never existed, but the investigation drained manpower.
Anthony has appealed her convictions.
Several agencies, including the sheriff's office and Florida Department of Law Enforcement, filed expenses of more than $517,000.
Anthony was not in court Friday and is serving probation in an undisclosed location in Florida. After the hearing, defense attorney Cheney Mason said she was progressing well.
"She's fine," Mason said as he walked out of the courthouse. "She's getting help and she's being taken care of and protected. That's all I can tell you."
Asked about Anthony's financial outlook, Mason said that it is unchanged.
"I know of no deals with anybody and of nobody making any money," Mason said. "Casey has no money. She's indigent -- period. So why are we doing this? Why are we wasting more and more taxpayers' money chasing a ghost?"
Mason called the state's attempt to make his client pay such high investigative costs unfair.
"What you have in essence is the state claiming 100 percent of the costs for a case they lost. ... That to me has nothing to do with justice. It has to do with sour grapes," he said.
Prosecutors spent the morning calling a handful of witnesses representing the four agencies seeking reimbursement. State attorney Linda Drane Burdick said though the totals seem high, all the costs arose from four lies Anthony was convicted of telling. -- The sheriff's office has asked for $293,123; the state attorney's office has asked for $141,362; the FDLE is seeking $71,939; and the Metropolitan Bureau of Investigation is asking for $10,362.
She said it was unfair for taxpayers to cover those costs.
"But for Mrs. Anthony's lying at the beginning of this case, there would no investigative costs," Drane Burdick said. "... It would not have occurred if Mrs. Anthony had it in her to tell the truth."
The state is not seeking to get back money spent helping Anthony's defense or the money spent to sequester the jury during trial.
Anthony's lead defense attorney, Jose Baez, was not in court Friday.
Instead, Mason attacked the state's assertions, saying it was trying recoup all of its costs for the investigation and not just those related to what prosecutors say were Anthony's lies.
Mason pointed to dates well after the October 2008 murder indictment and December 2008 discovery of Caylee Anthony's remains that were included in the agency tallies. He also argued against court reporter invoices that didn't take place until 2010 and 2011, well after the investigative phase of the case.
"I think it's time (Florida state attorney) Lawson Lamar's office accepts the fact they lost this case," Mason said.