Joshua Tree hikers found locked in embrace died in murder-suicide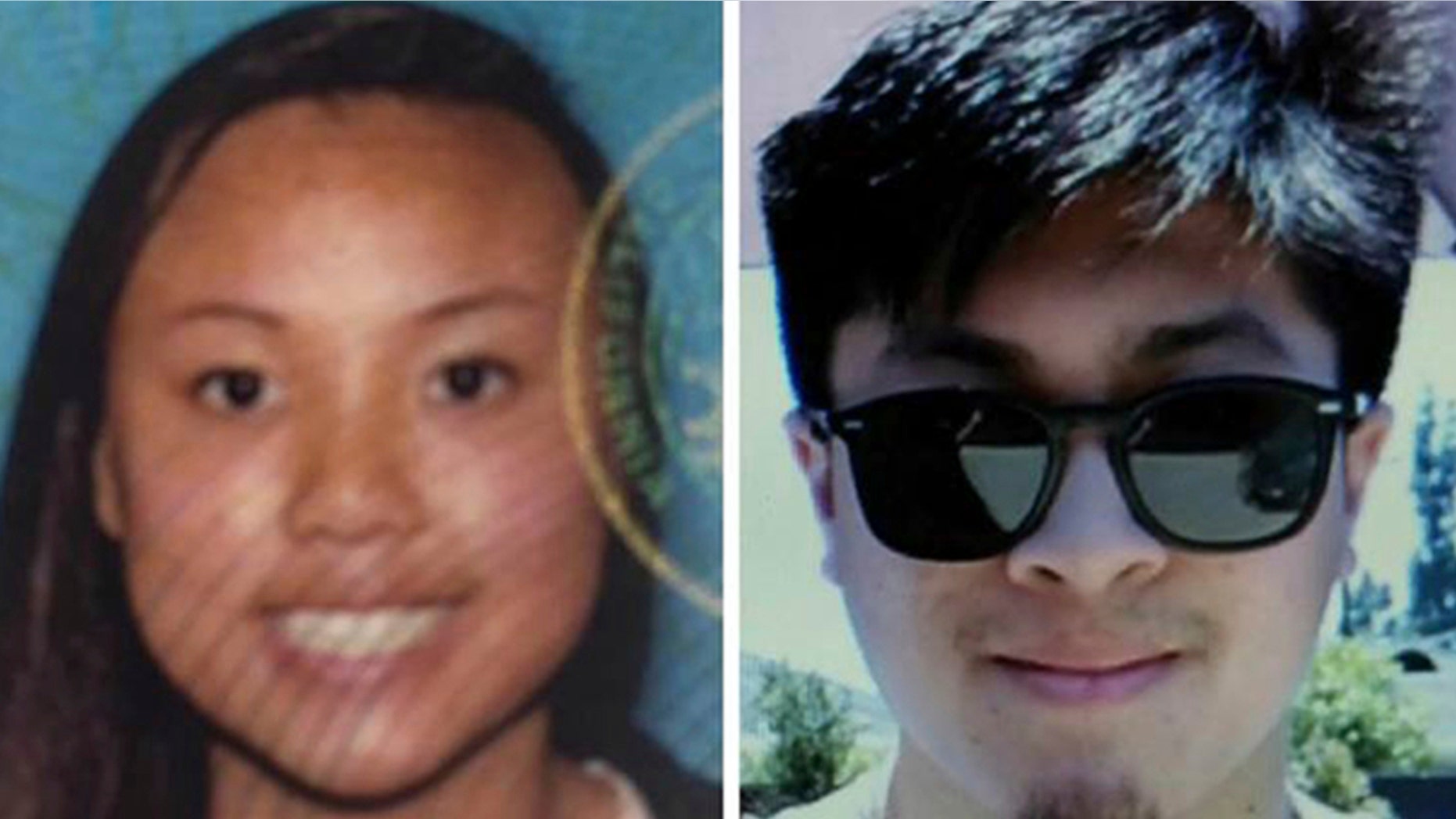 Two hikers whose bodies were found in Joshua Tree National Park earlier this week were killed in a murder-suicide, investigators said Friday.
The San Bernardino Sheriff's Department Morongo Basin station said in a statement that Joseph Orbeso, 22, shot and killed his girlfriend, 20-year-old Rachel Nguyen, before turning the gun on himself.
The bodies of Nguyen and Orbeso were found locked in an embrace Monday, nearly three months after the couple were last seen hiking in the park on a day when temperatures topped 100 degrees.
San Bernardino sheriff's spokeswoman Cindy Bachman told the Los Angeles Times that a gun was recovered from where the bodies were found.
The couple's car was discovered near a trailhead July 28, the day after they were last seen alive. The sheriff's department statement said the bodies were found in "a steep canyon to the far north of the Maze Loop Trailhead."
Authorities said they did not report the gunshot wounds when the bodies were found because the coroner had yet to formally identify the bodies and confirm the injuries.
An air and ground search for the missing couple involved 250 law enforcement officers and volunteers, as well as dog and horse teams. The search was scaled back in August as no sign of the couple emerged.
A motive for the shooting is not known.