Intensive manhunt underway after daring jail escape in California
An intensive manhunt was underway Monday for three inmates who pulled a "Shawshank"-style escape through a hole in their California jail cell -- and, who may have ties to notorious Vietnamese street gangs and Iran.

Investigators on Monday said Jonathan Tieu, 20, Bac Duong, 43, and Hossein Nayeri, 37, escaped from the Orange County Men's Central Jail on Friday morning and may be armed. The three were awaiting trial for violent crimes at the time but their cases were unconnected.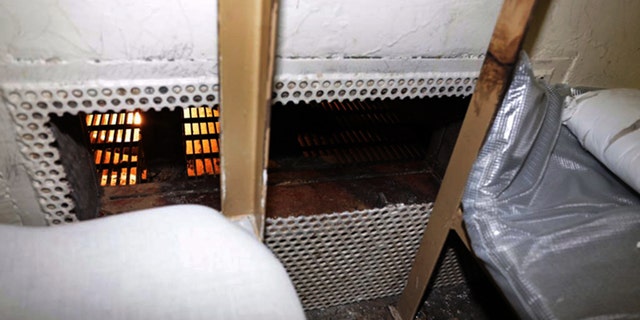 The elaborate and daring escape – which included cutting through a metal vent, crawling through plumbing tunnels, climbing a roof and rappelling four stories to freedom – had some parallels to the popular film "The Shawshank Redemption." In the movie, based on a Stephen King novel, a prisoner breaches his cell wall and climbs through a plumbing tunnel to freedom.
That fictional character is never found. Authorities hope the outcome is different for Tieu, Duong and Nayeri.
Both Tieu and Duong are suspected of being tied to gangs, though investigators wouldn't name the groups during a Monday press conference. Tieu was charged with murder and attempted murder and Duong was charged with attempted murder and assault with a deadly weapon.
During Monday's press conference, a Vietnamese-speaking deputy from the Orange County Sheriff's Office spoke to the local community to appeal for more information.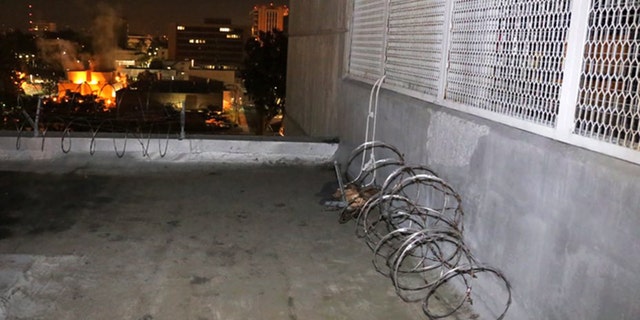 "We feel that they may be embedded somewhere in the community, and that's why we're reaching out to the community and letting them know we understand you're fearful," Lt. Dave Sawyer said.
He added: "We can only presume that these individuals wanted to get out of jail really bad, and they've more than likely armed themselves and are a danger to the community and any law enforcement officers that may come in contact with them."

Investigators say they worry Nayeri may try to leave the country, possibly to go to his native Iran.
Nayeri is charged with kidnapping, torture, aggravated mayhem and burglary. He's accused with three others of kidnapping a California marijuana dispensary owner in 2012.
After the crime, Nayeri fled the U.S. to Iran, where he remained for several months. He was arrested in Prague in November 2014 while changing flights from Iran to Spain to visit family.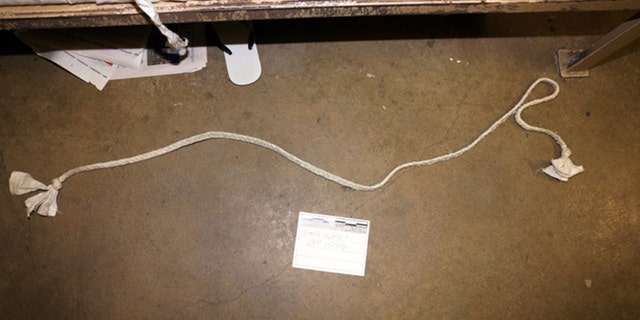 A man identifying himself as Nayeri's cousin stepped in front of the cameras before the press conference in an attempt to distance himself from Nayeri's alleged crimes. The man, who never gave his name, said that Nayeri did not "represent the Persian community." He also pleaded for Nayeri to turn himself in.
The Associated Press contributed to this report.