Idaho hero squirrel leaves home for the wild
NEWYou can now listen to Fox News articles!
A pet squirrel that was dubbed a hero after defending a family's Idaho home from a burglary attempt in February has returned to the wild.
The squirrel, named Joey, climbed onto Adam Pearl's shoulder for an affectionate goodbye earlier this month, then scampered up a backyard apple tree at his Meridian home and hasn't been seen since.
Adam Pearl said the family found young Joey on the ground late last summer after the squirrel fell out of its nest.
TRUST PET SQUIRREL FOILS BURGLARY
Pearl and his wife, Carmen, took Joey in and raised him.
Joey made headlines in February after the squirrel foiled a home invasion burglary. Joey attacked a suspect who was apparently trying to steal Pearl's guns, KIVI reported.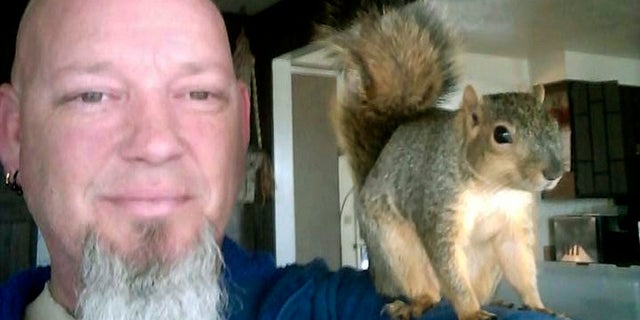 AUTHORITIES INVESTIGATING AFTER 3 FOUND DEAD IN IDAHO HOME
In February, Pearl said an officer questioned the suspect, "She said while she was questioning the individual he had scratches on his hands. So she asked him, 'Did you get that from the squirrel?' And he says, 'Yeah, damn thing kept attacking me and wouldn't stop until I left."
Adam said Joey most likely found a girlfriend and the two ran off together.
The Associated Press contributed to this report.