'I survived': How 1 woman lived Harvey on social media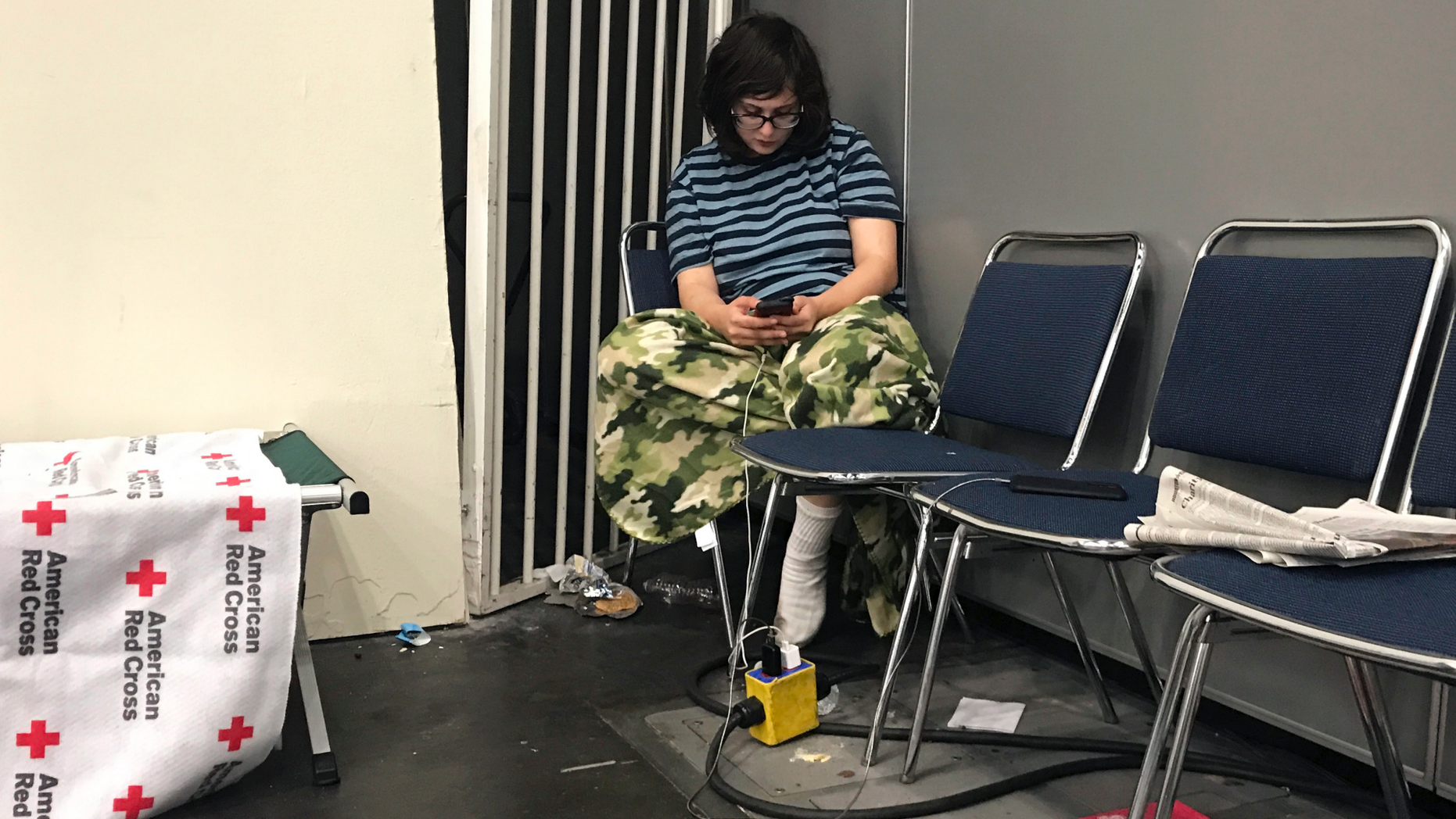 HOUSTON – Katlyn Perkins' first announcement that something was very wrong at her home in northeast Houston came at 8:19 p.m. on Aug. 24, when she updated her Facebook status, writing that she was scared.
Like many 20-year-olds, Perkins lives out her life on social media. She often provides a running commentary on Facebook Live and YouTube videos, posting selfies and photos of her three dogs. As Hurricane Harvey lumbered toward Houston, Perkins had one eye glued to her iPhone.
On Saturday, she stretched out over a row of seats in the corner of the cavernous George R. Brown Convention Center, now a temporary home to about 1,000 evacuees, charging her phone.