Hundreds of students rally at Penn State, happy Joe Paterno getting football wins back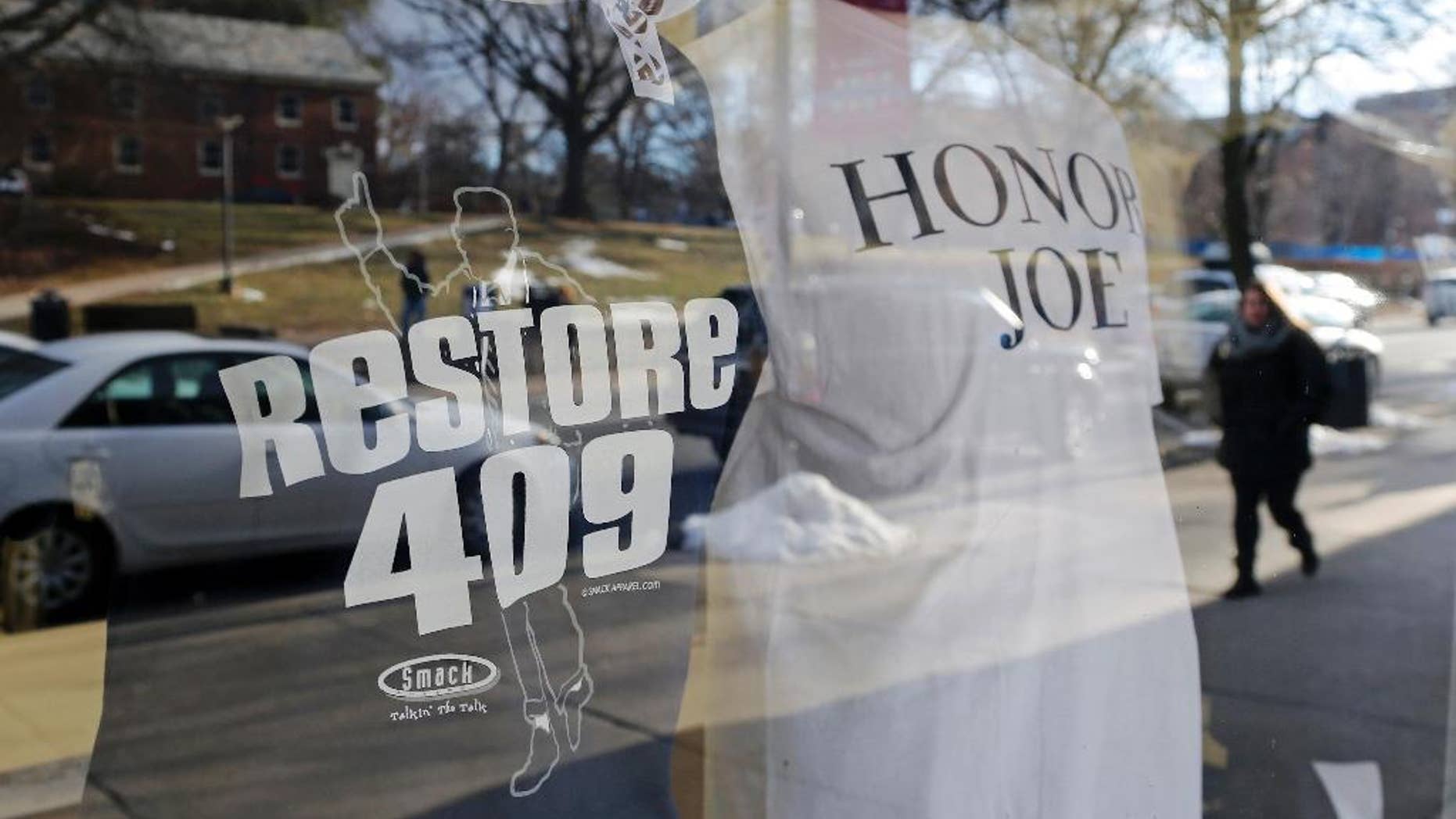 STATE COLLEGE, Pa. – Hundreds of students have rallied at Penn State to celebrate the career of late football coach Joe Paterno and the NCAA's agreement to restore 112 team victories deducted amid the Jerry Sandusky child molestation scandal.
About 300 people gathered Friday night outside the university's administration building for a subdued rally lasting 20 minutes. They say Paterno didn't deserve to lose his title as major college football's winningest coach and they're glad he has it back. They plan to march later.
Many students say they hope Penn State's new settlement with the NCAA will help it continue to mend its reputation, which was shattered with Sandusky's 2011 arrest and allegations Paterno and top university officials helped conceal his child abuse.
Sandusky is in prison and maintains his innocence.