Hundreds evacuate as heavy rains ratchet up flood danger in Iowa
Roughly half of the homes and businesses in an area of Cedar Rapids, Iowa expected to see major flooding have evacuated, a city spokeswoman told reporters Monday.
Gail Loskill said police believe about half of the 3,400 residential and 550 commercial parcels in the zone have been evacuated. Loskill couldn't say how many people remain.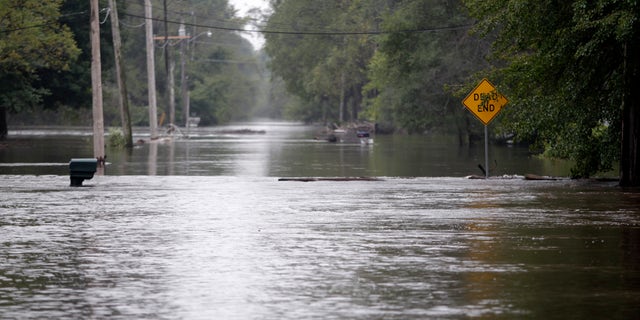 The National Weather Service says the rain-swollen Cedar River is forecast to crest Tuesday at 23 feet, which is about 7 feet into the category of major flooding but still below the 2008 record.
The city asked residents and property owners along the river to leave by 8 p.m. Sunday. Cedar Rapids is Iowa's second-largest city, with around 130,000 residents.
In Texas, parts of San Antonio have been swamped with up to 7 inches of rain leading to dozens of high-water rescues and street closures.
The San Antonio Fire Department responded to about 40 high-water rescues Monday, including several people safely removed from a van caught in flooding. Department spokesman Woody Woodward says nobody was hurt.
A city website listed more than three dozen street closures.
The National Weather Service issued a flash flood watch Monday for areas including San Antonio, San Marcos, Seguin and Floresville.
Forecaster Brett Williams said parts of north San Antonio received 6-to-7 inches of rain Monday morning. Williams said Edwards County got up to 9 inches of rain Sunday before the system reached San Antonio.
William predicted the storms would move on by Tuesday.
The Associated Press contributed to this report.