High School Student Pretends to Be Pregnant for Senior Project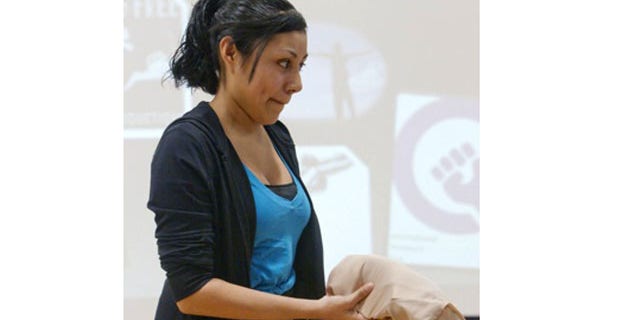 NEWYou can now listen to Fox News articles!
A high school student in Washington faked being pregnant for six months as a social experiment for her senior project.
Yakima High School student Gaby Rodriguez took off her belly bundle Wednesday in front of a stunned student assembly, which erupted in a standing ovation.
In a presentation called "stereotypes, rumors and statistics," the 17-year-old revealed to the school many of the things she'd heard being said about her while she faked she was "pregnant," The Daily Mail reported.
"I'm fighting against those stereotypes and rumors because the reality is I'm not pregnant," Rodriguez said at the end, removing her prosthetic bundle.
"At times, I just wanted to take it off and be done. I didn't want to go through this any more," Rodriguez, an aspiring social worker, told The Daily Mail.
Only a handful of people, including her mother, boyfriend and the principal, knew that Rodriguez was faking it. They helped keep the secret from some of her siblings, her boyfriend's family, other students and teachers.
The senior will present her finished project in May before she graduates.
The Associated Press contributed to this report.
Click here to read more on this story from The Daily Mail.