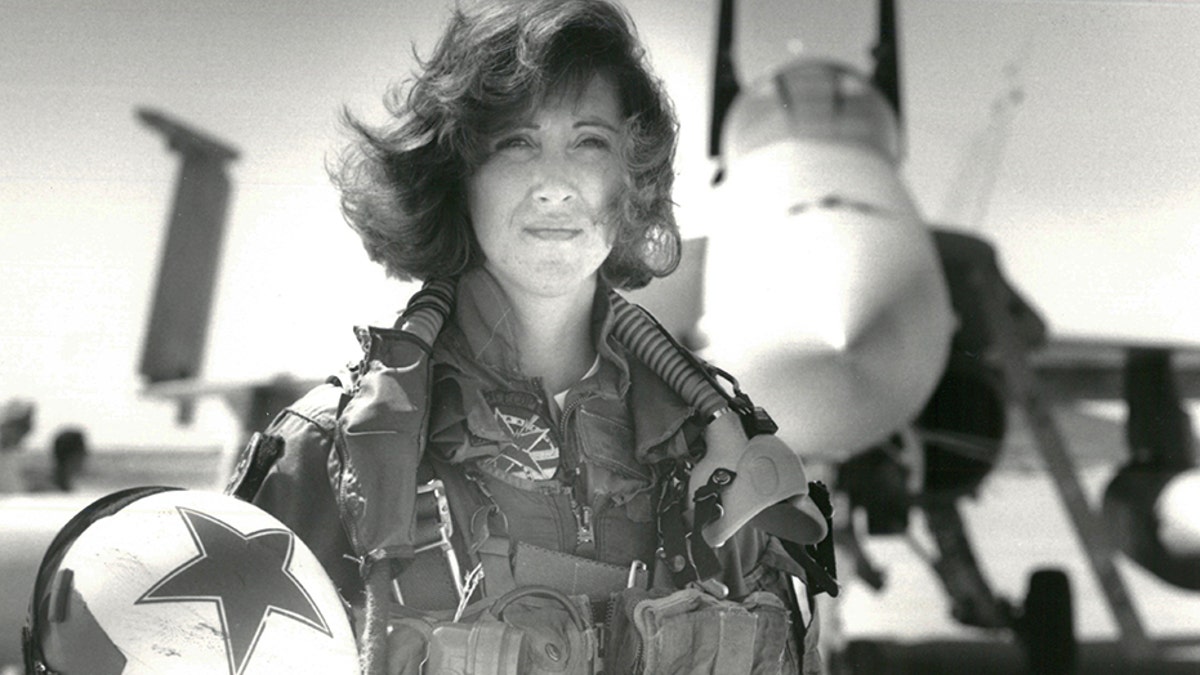 The Southwest Airlines pilot and first officer who safely made an emergency landing at a Pennsylvania airport Tuesday after one of the plane's engines blew mid-flight said their heroic actions were them "simply doing our jobs."
"As Captain and First Officer of the Crew of five who worked to serve our Customers aboard Flight 1380 yesterday, we all feel we were simply doing our jobs," Captain Tammie Jo Shults and First Officer Darren Ellisor wrote in a statement.
"Our hearts are heavy. On behalf of the entire Crew, we appreciate the outpouring of support from the public and our coworkers as we all reflect on one family's profound loss," the duo continued, adding they interviewed with investigators on Wednesday.
Shults, 56, and Ellisor said they won't be partaking in any interviews, and "ask that the public and the media respect our focus."
FORMER ACE NAVY PILOT ID'D AS HERO WHO LANDED DAMAGED SOUTHWEST FLIGHT
The pair is credited with managing to safely land a Boeing 737 at the Philadelphia International Airport on Tuesday after the jet's left engine exploded in mid-air over Pennsylvania.
Shults was quickly hailed a hero as reports of her emergency call to air traffic controllers began to circulate following the incident. One of the first female fighter pilots in the U.S. military, Shults' calm demeanor and "nerves of steel" earned her the praise of being an American "hero."
National Transportation Safety Board Chairman Robert Sumwalt told reporters at a news conference Wednesday that the jet's pilots "seemed very calm and assured of what they were doing," and said Shults and Ellisor "behaved in a manner that their training would prepare them for."
"My hat is off to them," Sumwalt said.
SOUTHWEST AIRLINES FLIGHT HEROES DESPERATELY TRIED TO SAVE MOM
One of Flight 1380's passengers, Alfred Tumlinson, told The Associated Press that everything Shults, Ellisor and the crew did "was immaculate."
"They were so professional in what they did to get us on the ground," Tumlinson said. "She has nerves of steel. That lady, I applaud her. I'm going to send her a Christmas card — I'm going to tell you that — with a gift certificate for getting me on the ground. She was awesome."
Shults' brother-in-law, Gary Shults, shared similar sentiments -- calling the pilot "a formidable woman, as sharp as a tack."
"My brother says she's the best pilot he knows. She's a very caring, giving person who takes care of lots of people," Gary Shults said.
Passengers said Shults walked through the aisle and talked with them to make sure they were OK after the plane touched down.
Southwest Airlines said in a statement the company was "devastated" by Tuesday's event, which left passenger Jennifer Riordan, a mother of two, dead.