Helicopter hits NC home, crashes; 2 hospitalized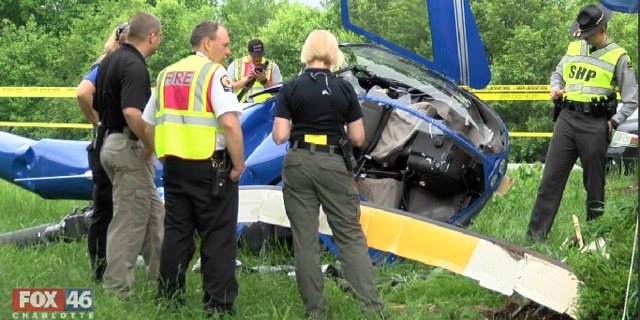 Two people have been transported to the hospital after they lost control of the helicopter they were operating, hit a house, and then crashed in a back yard near Newton, N.C.
The crash happened about 1:20 p.m. Thursday, according to Catawba County EMS. Neighbors rushed to help the injured.
SC BUS DRIVER SAVES ALL STUDENTS IN UNDER A MINUTE AFTER HEAD-ON CRASH
Emergency crews tell FOX 46 one person was flown to Charlotte with critical injuries and the other person was taken to a nearby hospital with non-life threatening injuries.
Authorities say the helicopter crew was surveying the area for a local gas company for a new gas line when the crash occurred.
Witnesses say they observed the helicopter swaying up and down before clipping a house.
The FAA is investigating the cause of this crash.