Heavy storms leave monks trapped in California monastery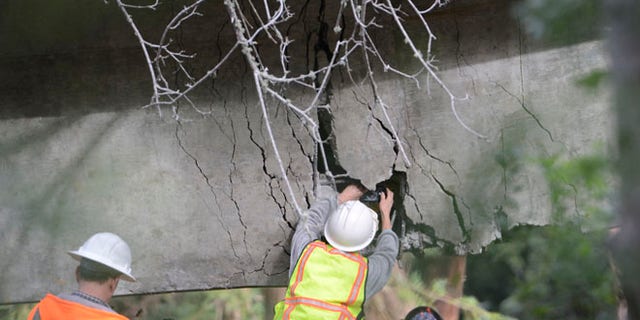 Heavy rains, flooding and mudslides have trapped two dozen Benedictine monks in a secluded monastery perched on the coastline cliffs in Central California.
Food and fuel are being rationed at New Camaldoli Hermitage in Big Sur as the monks try to make the best of the situation, CBS News reported Saturday.
"We're not dying of hunger yet or anything like that," Father Robert Hale said.
Asked whether the monks were afraid, Hale added: "We're not supposed to have fear, but we are human beings."
Their only way out is a vehicle with 4-wheel drive. They must wait for breaks in the weather and construction crews to reopen roads to go on supply runs.
One of the trapped monks is convalescing and in deteriorating health, the San Francisco Chronicle reported Wednesday. Another was airlifted out after breaking his hip in a fall.
"We are stranded, between broken bridges and broken highways," Father Cyprian Consiglio wrote on Facebook Thursday. "Our phones do not work. We have limited fuel and even more limited funds. But we are not broken in spirit; we refuse to leave, to give into these storms, while there is still a chance to remain and repair damages."
The monks support themselves by opening the hermitage to visitors for three-day silent retreats.
On a GoFundMe page the monks say they have been unable to receive guests for nearly two months and canceled all reservations for March.
They are raising money to make up for the shortfall and to fix the road leading to the property.
The online campaign has raised $162,000 so far.