Harvard unveils plaque dedicated to slaves who lived, worked there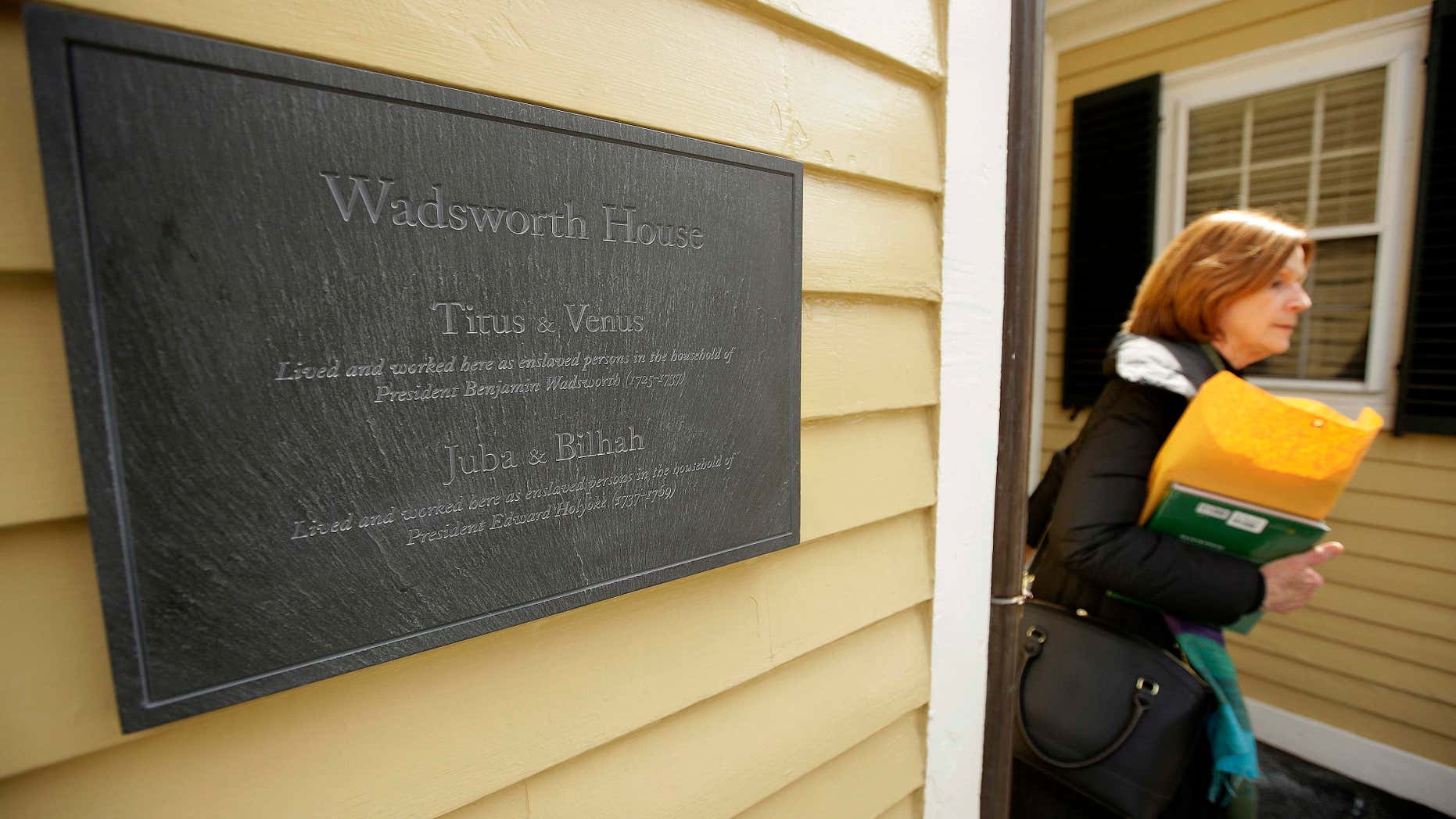 Harvard University's president dedicated a plaque Wednesday to slaves who worked on the campus centuries ago.
The slate plaque was placed on Wadsworth House, which served as the official residence of Harvard's presidents until 1849.
The plaque lists the names of Titus and Venus, who served as slaves for President Benjamin Wadsworth from 1725 until 1737. It also lists the names of Juba and Bilhah, who were slaves in the household of President Edward Holyoke from 1737 until 1769.
President Drew Faust said at the ceremony that Harvard "was directly complicit in America's system of racial bondage," and the plaque is meant to remember "stolen lives."
Faust was joined by civil rights leader Rep. John Lewis, D-Ga., who has said that the best way to cleanse the country's scathing history of slavery was to acknowledge it, the Boston Globe reported.
The event comes after Harvard Law School decided it was going to remove the coat of arms of a slave owner off of its seal. That change came with protests.
About 100 people attended the event, but it was mostly administrators and professors, the Globe reported.
The Associated Press contributed to this report.