GOP Gamble in Treasure State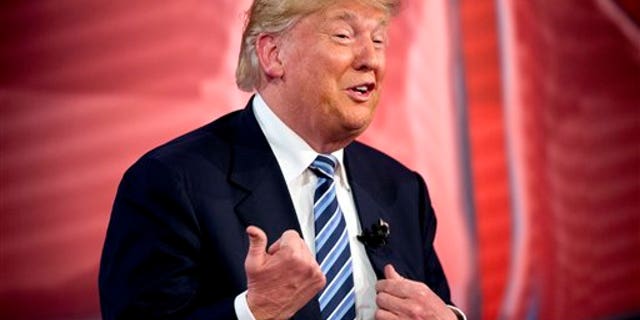 NEWYou can now listen to Fox News articles!
All eyes on Nevada (again) as the Republican caucus for the GOP is today. Candidates all over the state yesterday.
Trump leads most polls there, and the battle again seems to be for second place among Ted Cruz and Marco Rubio.
Cruz fired a top aide yesterday after it emerged that a clip of Rubio had been edited to make him say the opposite of what he actually said. The allegations of dirty tricks have followed Cruz since Iowa.
Marco Rubio continues to pick up major party endorsements including 12 new gubernatorial and congressional endorsements.
Trump went on offense against the caucus system though he urged supporters to take part. He's also coming under blistering criticism for attacks on the media as some of his crowds are becoming increasingly aggressive towards the press.
The Washington Post reports today on the fears from some politicians that a victory for Trump or Cruz for the GOP nomination could hit them in November.
1100EST -- Sen Rubio holds a rally. Silverton Las Vegas, Las Vegas, NV. LIVE via LiveU
1245EST -- Sen Cruz holds a rally. Journey Community Church, Fernley, NV. LIVE via LiveU
1200EST -- OH Kasich holds a town hall meeting. Kennesaw State Univ, Kennesaw, GA. LIVE via LiveU
1300EST -- Dr Ben Carson holds a town hall meeting. Sun City Summerlin, Las Vegas, NV. LIVE via LiveU
1000EST -- Motions hearing in Judicial Watch v. US Dept of State at US District Court in DC, in relation to Huma Abedien. FNC EDITORIAL COVER
1200EST -- Sen Sanders holds a rally. Norfolk Scope Arena, Norfolk, VA. LIVE via LiveU
New polling out of Ohio shows Hillary Clinton with a big lead over Bernie Sanders. Here's how Quinnipiac put it in a release this morning:
Not even native son Gov. John Kasich can stop the Donald Trump steamroller as Kasich falls behind the Republican front-runner 31 – 26 percent among Ohio likely Republican primary voters, according to a Quinnipiac University poll released today. Sen. Ted Cruz of Texas is at 21 percent with Sen. Marco Rubio of Florida at 13 percent and Dr. Ben Carson at 5 percent.
Former Secretary of State Hillary Clinton leads Sen. Bernie Sanders of Vermont 55 – 40 percent among Ohio likely Democratic primary voters, the independent Quinnipiac University Poll finds.
The Pentagon is sending a plan to close Guantanamo Bay, Cuba and the military prison there. 91 prisoners are left at the U.S. military base. President Obama promised to close Gitmo when he ran for President in 2007, but Congress has refused.
President Obama speaking on Gitmo today at 10:30am from the White House.
The Syrian government says it accepts a proposed truce and cease fire set to begin Saturday. The caveat is that is says it will continue operations against ISIS and Al Qaeda which could give them an out.
Secretary of State John Kerry testifying before the Senate Foreign Relations Committee today, and give details on that possible Syrian cease fire.
1000EST -- Secy Kerry testifies before the Senate Foreign Relations Cmte on the FY 2017 Dept of State Budget Request. LIVE
Kerry will also meet with China's top diplomat where the contested islands in the South China Sea will likely come up.
Representatives from Afghanistan, Pakistan, China and the U.S. are meeting to talk about peace talks with the Taliban.
Stocks surged yesterday, but look to open lower as oil and commodity prices fall.
We get several reads on the housing market today.
The Wall Street journal reporting the Justice Department wants Apple to unlock phones in about a dozen cases around the country.
The New York Times today asks "Does Apple have a moral obligation to help the government or its customers?"
For more news, follow me on Twitter: @ClintPHenderson