Gold Star children honored in new program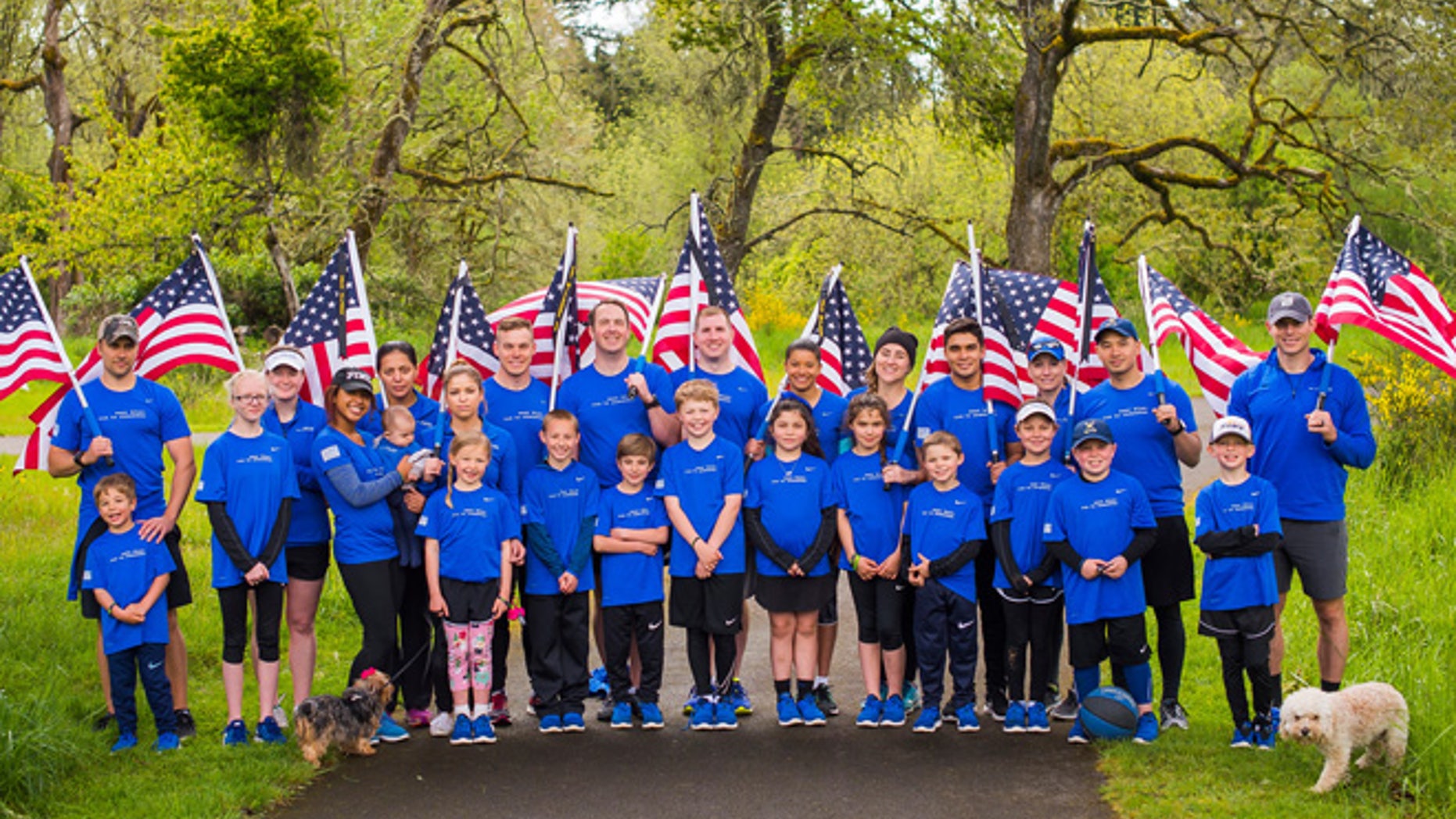 A non-profit organization that honors fallen military men and women and their families by running launched a new initiative this year—a program dedicated to Gold Star children.
Wear blue, run to remember, is a national running community that honors the service and sacrifice of the American military, but co-founder, Lisa Hallett, who has lead the organization for almost a decade, decided to direct attention and effort to our "newest heroes"- the Gold Star youth.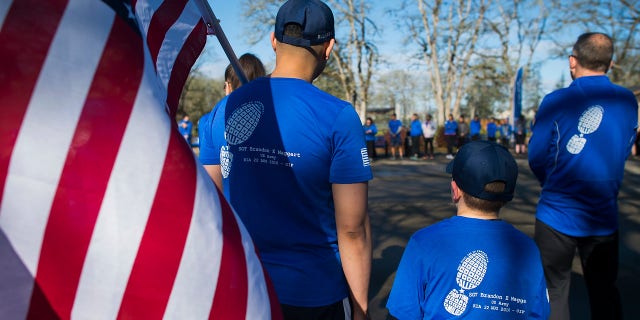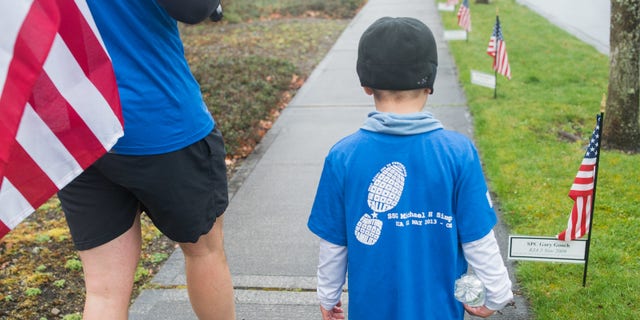 Hallett started the wear blue Gold Star Youth Mentorship Program in April, which pairs active duty military with children of fallen service members.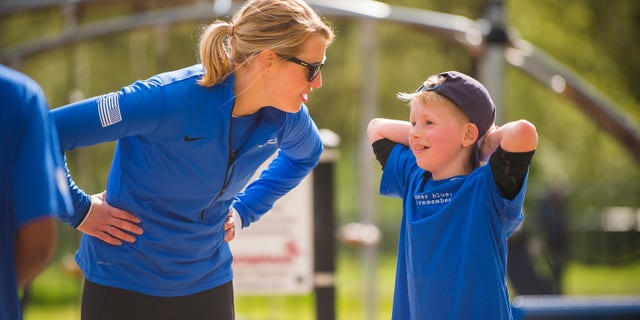 "So much attention is given to parents and spouses, but our Gold Star youth don't always have such a deliberate path to honor, remember, and celebrate their fallen hero," Hallett told Fox News. "We had no idea where this program was going to go, but it has been amazing seeing our youth and mentors connect."
On the Sunday of Memorial Day weekend, the mentor and Gold Star youth participated in a "Heroes' Hike" joined by family members and local athletes. On Monday, Memorial Day, the mentor's training and guidance allowed the Gold Star children to participate in wear blue's annual Memorial Day run. Wear blue had Memorial Day meet-ups at various locations across the nation.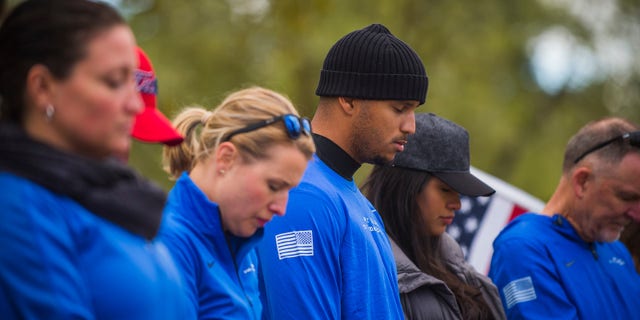 The run featured upward of 2,000 military, civilians, and Gold Star families; and the 21 youth, and 23 mentors who directly participated in the program.
Hallett told Fox News that the program has had a very personal impact on her family. Her husband, CPT John Hallett, was killed on August 25, 2009, just three weeks after the birth of their third child, Heidi, and just six weeks after his deployment with 5th Stryker Brigade to Shah Wali Kot District in Kandahar. Capt. John Hallett was killed when his unit encountered an improvised explosive device.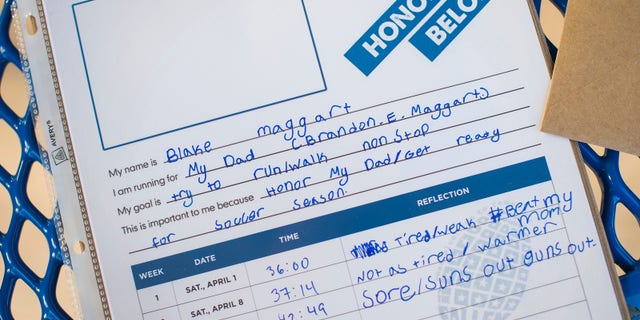 "While my children Jackson, Bryce, and Heidi would never know their Daddy as we had hoped, I want his fellow military to serve as role models, offering a glimpse into the life of service that defined John's career, passions, and ultimately, his death," Hallett told Fox News. "This Gold Star Youth Mentorship Program has illuminated my children's father for them, established healthy coping mechanisms, rebuilt their identities as military children, and empowered them on their journeys forward."
The organization was originally founded following the redeployment of 5-2 Stryker Brigade Combat Team, a unit that, while deployed to Afghanistan in support of Operation Enduring Freedom, sustained a significant amount of combat losses and casualties. During that deployment, a small group of 5-2 wives and battalion support staff met weekly to run, seeking to create a support network for one another. When the brigade returned, Hallett, and co-founder, Erin O'Connor, turned the small group into a nationwide vision.
"I'm so proud of these kids – it was so powerful to hear them, our newest heroes, say the names of their fallen parents, and share how they've chosen to move forward in their lives," Hallett told Fox News. "They are such an inspiration—to live a little stronger, push a little harder, and be a little better."