Girl, 5, killed in Georgia school bus crash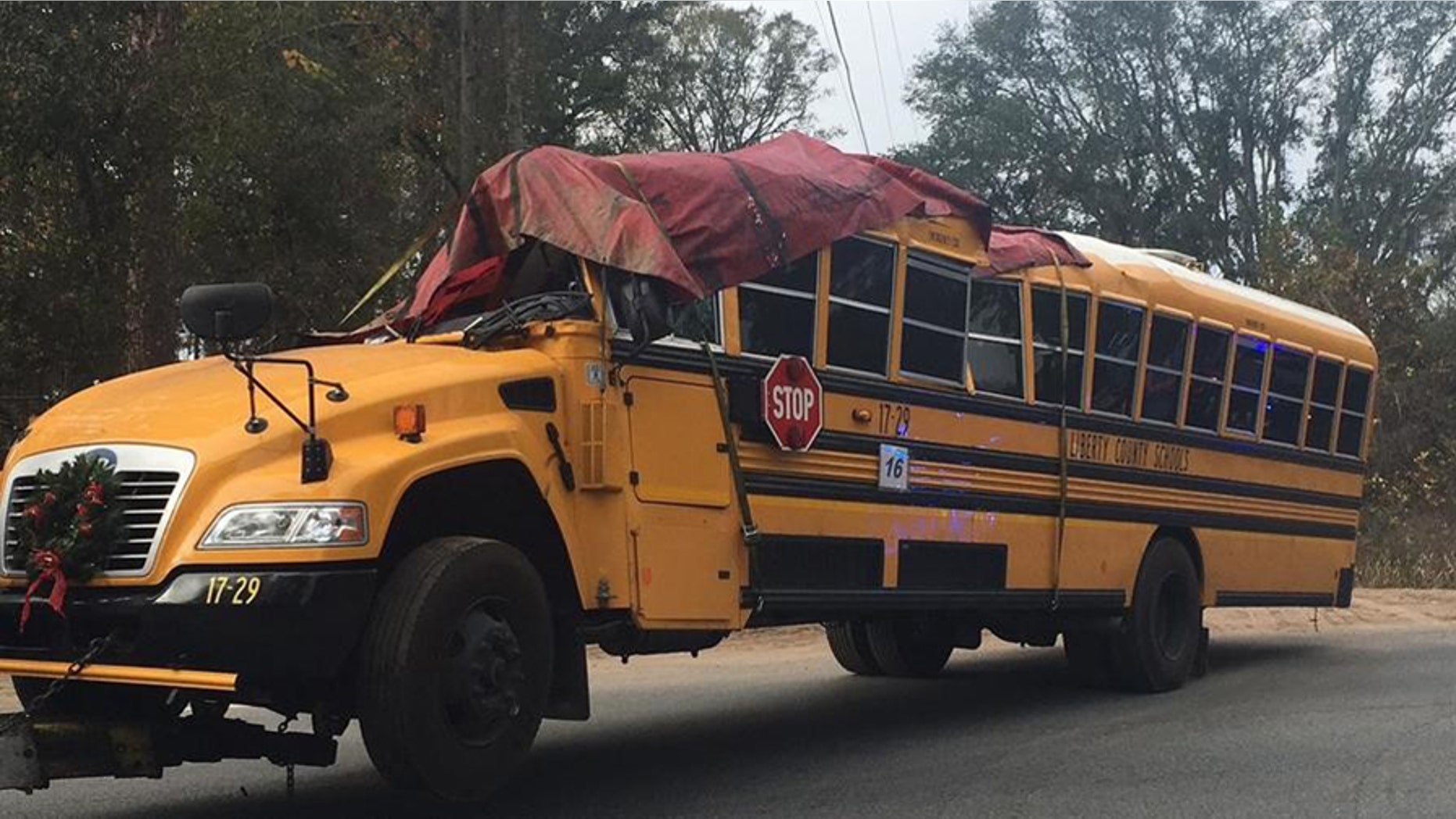 A 5-year-old girl was killed and 22 other people were hurt in Georgia on Tuesday when a school bus smashed into a tree, officials said.
The bus was on its morning pick-up route in Liberty County, five miles outside of Glennville, when it crashed around 7 a.m., Lt. Thornell King, with the Georgia State Patrol, told FOX 28.
"We don't know why all of the sudden the bus left the roadway," King said.
The GSP said "charges are pending" in the crash, which involved no other vehicles and happened near the sprawling Army post Fort Stewart, located roughly 50 miles southwest of Savannah.
The agency said in a news release the bus driver had lost control, veered into a ditch and slammed into a tree. The impact caused the bus roof to cave in on the young passengers.
The driver, a 62-year-old woman, was taken to the hospital, as were all the other children, King told FOX 28.
The lone victim to die in the crash was identified as Cambria Shuman, 5, FOX 28 reported.
Liberty County Public Safety Director Mike Hodges told the Associated Press the driver had been trapped inside the bus, and she was hospitalized after emergency responders freed her.
Hodges said the roads had been foggy in the area early Tuesday, but authorities reiterated it was too early to know if the weather played a role in the crash. The bus was equipped with surveillance cameras which will be analyzed to figure out the cause of the crash, according to King.
The Liberty County School System said in a press release their thoughts and prayers are with the student's family, and that grief counselors have been made available to all students and staff.
The Associated Press contributed to this report.