Georgia school brings back paddling to punish students -- when parents give consent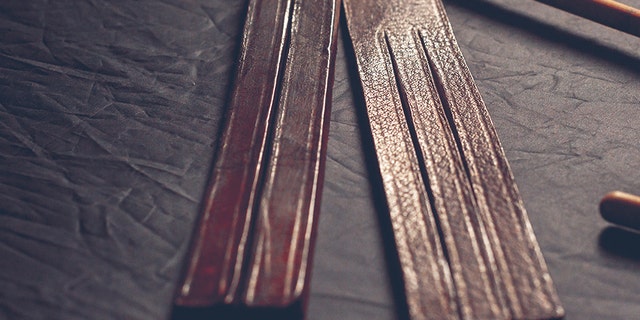 A school in Georgia that takes disciplining their students "very seriously" has reportedly instilled a corporal punishment policy in which parents can consent to having their child hit with a paddle.
The Georgia School for Innovation and the Classics, in Hephzibah, sent consent forms to students' homes recently requiring parents to opt-in to utilize the "tool" in the school's "disciplinary toolbox," WDRW-TV reported.
Superintendent Jody Boulineau told the news station the school "takes discipline very seriously," and that there was once a period in history "where corporal punishment was kind of the norm in school and you didn't have the problems that you have."
Parents of students in the kindergarten through 9th grade charter school received a "consent to paddle form" which details the corporal punishment, which would occur on the student's third offense.
"A student will be taken into an office behind closed doors. The student will place their hands on their knees or piece of furniture and will be struck on the buttocks with a paddle," the form reportedly read.
"There's no obligation, it's not required," Boulineau said. "A parent can either give consent for us to use that as a disciplinary measure or they can deny consent."
The superintendent said the school's received more than 100 consent forms back, and that roughly a third of them contained consent from parents to paddle their child as a form of discipline.
She said she's heard a range of responses, from "I've heard, 'Great, it's about time,'" to "'Oh my goodness I can't believe you are doing that.'"
If parents don't give consent for their child to be paddled, they'll be suspended from school for up to five days, according to the report.
Corporal punishment in schools is legal in Georgia, and at public and private schools in 19 states across the U.S., according to the Global Initiative to End All Corporal Punishment of Children.