Georgia couple arrested after killing baby and putting body in hotel freezer, police say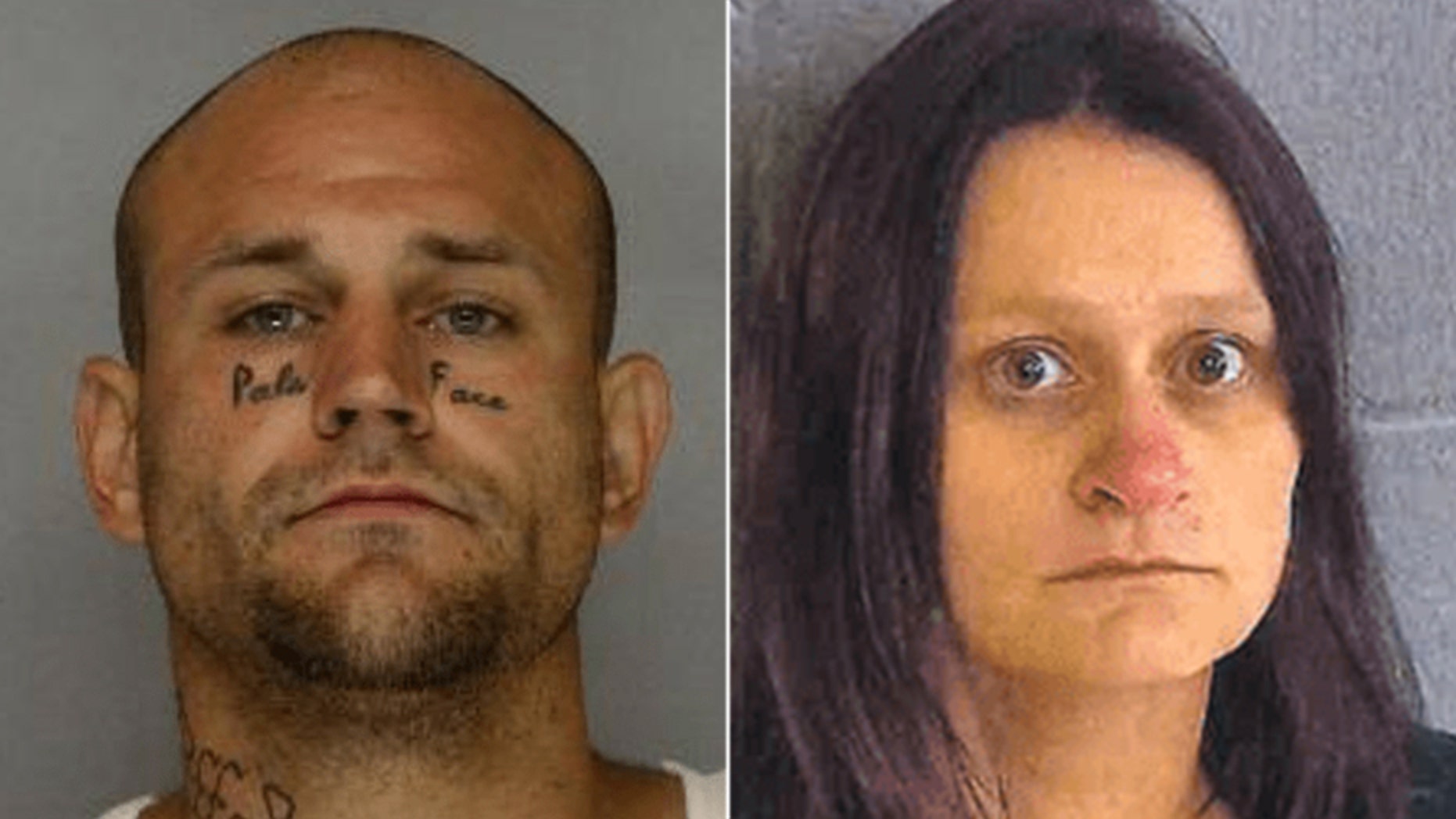 A Georgia couple who allegedly killed their 6-month-old son and then placed his body in a hotel freezer were arrested Monday in Florida.
The couple was located at a hotel in Bronson, Florida. When local authorities arrived at the scene, one of the suspects, James Mathis, 28, of Gainesville, pulled out a handgun and attempted to flee. He was subsequently shot by a Alachua County SWAT team member, according to a statement from the Dothan County Police Department in Alabama.
Mathis is now in custody of the Levy County Sheriff's Department and is recovering at a local Florida hospital. Another suspect, Amanda Gail Oakes, 36, of Murrayville, is also in custody of the Levy County Sheriff's Department.
Their arrests come after the Dothan Police Department last Friday received a call from the Hall County Sheriff's Department  in Georgia regarding Mathis and Oakes.
According to the Dothan Police Department, the sheriff's department said that the couple may be involved with a "possible infant death." Officials with the Hall County Sheriff's Office also suspected that Mathis and Oakes were in the Dothan County area.
Authorities with the Dothan Police Department were unable to locate the couple, but learned that they were possibly heading for Florida.
Then, on June 4, Mathis and Oakes were found in Bronson in an apartment complex, where they were eventually taken into custody.
Later, Dothan police searched a local hotel room where the couple had stayed when they passed through the state. There, they found the body of 6-month-old Carlton James Oakes in the freezer. Authorities estimated that his body was in the freezer for roughly 6 days and believe that both Mathis and Oakes are responsible for placing his body there.
"The infant was transported to the Alabama Department of Forensic Science in Montgomery, Alabama for autopsy to determine this cause of death which at this time is unknown.  It is believed that the child was deceased prior to being placed in the freezer, however foul play is suspected in the child's death," the Dothan Police Department wrote in the  statement.
Both Oakes and Mattis have been charged with one count of abuse of a corpse and are both being held on a $15,000 bond.
The couple, who are slated to be extradited from Levy County to Dothan County, will likely face murder charges as well, according to the Dothan Police Department.