Florida woman who rode manatee arrested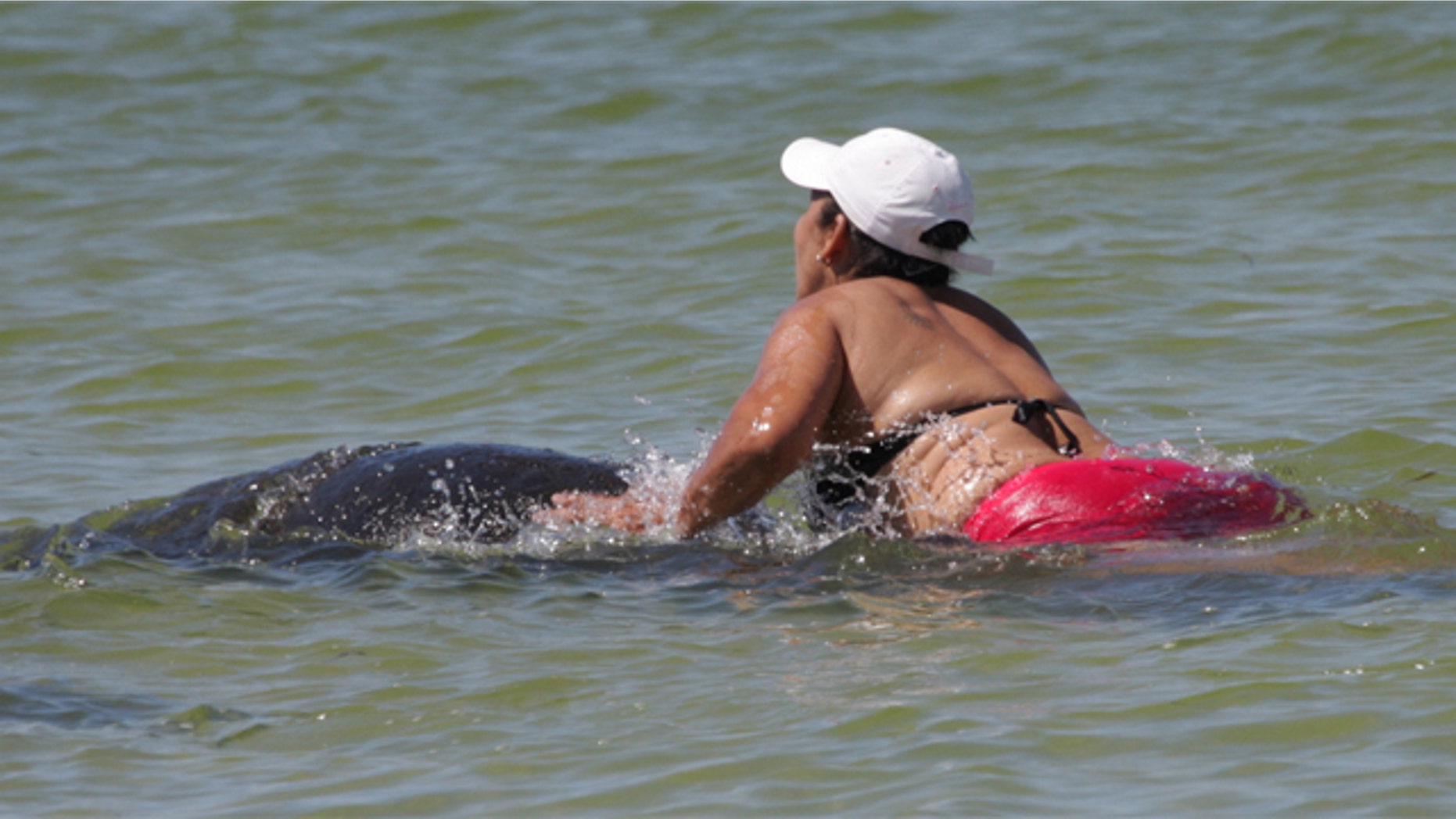 A Florida woman who was photographed riding a manatee in Fort De Soto Beach, near Tampa Bay, in September, was arrested Saturday on a misdemeanor warrant, authorities said.
Ana Gloria Garcia-Gutierrez, 53, of St. Petersburg, was arrested at a Sears store where she works on suspicion of violating the Florida Manatee Sanctuary Act, according to the Pinellas County Sheriff's Office.
Witnesses in the area at the time notified law enforcement of the incident and were able give deputies a description, including photos, of the woman and her location in the waterway.
Garcia-Gutierrez turned herself in on Oct. 3, after pictures of her riding the endangered sea mammal were released to the media by law enforcement authorities.
During an interview with deputies, Garcia-Gutierrez admitted to touching and riding the manatee, claiming she was new to the area at the time and did not realize it was against state law to touch or harass manatees.
The Florida Manatee Sanctuary Act reads in part, "It is unlawful for any person at any time, by any means, or in any manner intentionally or negligently to annoy, molest, harass, or disturb or attempt to molest, harass, or disturb any Manatee".
Gutierrez was released on $1,500 bail, according to The Associated Press. The maximum penalty is a $500 fine and six months in jail.