Florida teacher who talked down school shooter says she had 'angel on my shoulder'
A teacher at a Florida high school who confronted a suspected gunman in the hallway last week and listened patiently to him said Tuesday those three minutes felt like an eternity.
Kelly McManis-Panasuk, a 10-year veteran of Forest High School in Ocala, confronted suspected gunman 19-year-old Sky Bouche in the hallway moments after he shot through a classroom door, striking a 17-year-old student in the ankle. The student was taken to a local hospital with a non-life-threatening injury.
"There was an angel on my shoulder," she told FOX35, adding that she is no hero.
McManis-Panasuk, who teaches digital information technology, e-commerce and entrepreneurship, went out into the hallway and saw an unidentified "hysterical" woman coming toward her, claiming that she'd heard gunshots.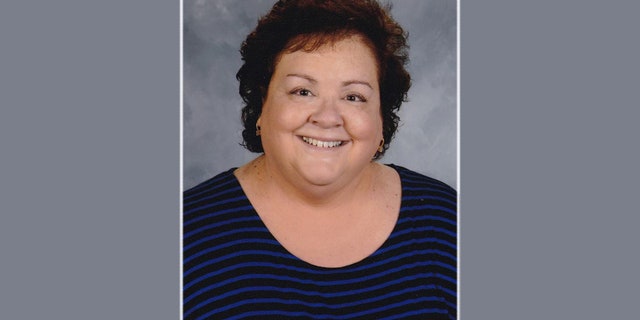 McManis-Panasuk spoke out for the first time at a board of education meeting. She said the three minutes she spoke with Bouche in the hallway felt like an eternity.
As she spoke to him, Bouche reached into his vest and took out shotgun shells and a folding knife, laying them on a classroom desk.
RECENT SCHOOL SHOOTINGS IN THE US
The 56-year-old, who has a teaching certificate in business education, according to her profile on the school's website, is also the adviser of Future Business Leaders of America at the school. She said when Bouche was still enrolled at the high school he "did not attend much" and "struggled."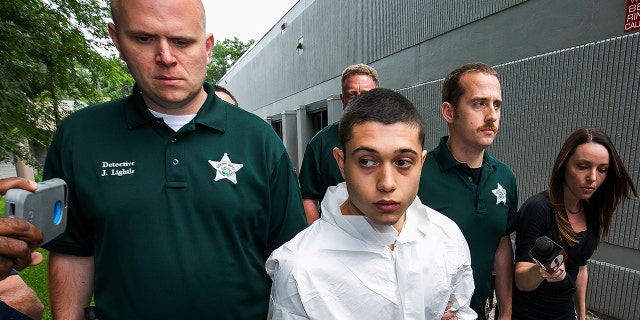 The two talked for about three minutes until the principal and school resource officer took him into custody.
"It's good to talk about the good things that came from this instead of the bad," McManis-Panasuk said.
FLORIDA TEACHER'S CALM CONVERSATION HOLDS SHOOTER'S ATTENTION UNTIL COP ARRIVES: 'I AM NO HERO'
Bouche appeared Saturday before Judge Willard Pope via video conference at the Marion County Jail, with a public defender at his side.
Pope said he denied bail due to the nature of the charges against Bouche, which include terrorism, aggravated assault with a firearm and carrying a concealed firearm. A second hearing for Bouche was set for May 22, according to the Ocala Star-Banner.
Fox News' Madeline Farber and The Associated Press contributed to this report.