Florida shooting victim's friend helped by state troopers in last minute dash to funeral
A distraught New Yorker who graduated from Marjory Stoneman Douglas High School says she was able to get to Florida at the last minute to attend a funeral for a childhood friend killed in last week's shooting after a pair of state troopers paid for her expensive airline ticket.
Jordana Judson, a 23-year-old now living in New York City, raced to LaGuardia airport Thursday after hearing her friend, Meadow Pollack, was one of the 17 victims in the Valentine's Day attack.
"As soon as I got out of the car at the airport, I started hysterically crying," Judson told NBC News, noting the Pollack family had been longtime friends with hers.
New York State Troopers Robert Troy and Thomas Karasinski then approached Judson, who told them of her situation, and they led her to a JetBlue ticket agent.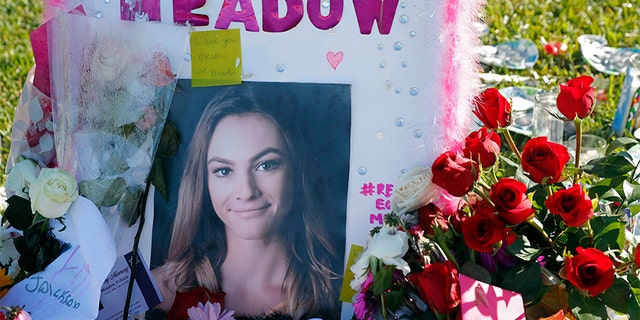 Judson said she was told a one-way ticket to get on a flight that day would cost around $700, which she couldn't afford, and the agent wasn't able to knock the price down after she pleaded to do so.
Then the troopers stepped in and helped get Judson on her way.
"I look up, and the state troopers are standing there, and they're both handing over their credit cards," she told NBC News. "I'm telling them that they don't have to do this. This is crazy. They said: 'It's already done. We want you to be home with their families. This is a tough time.'"
Judson was able to attend the 18-year-old's funeral the next day and a rabbi who was with the family confirmed she was there.
Troy said helping Judson get to Florida was the "right thing to do."
"The sense of just being there for your family and friends, you want to be there for them," he told NBC News. "You're going to go through anything to get there."
State Police Superintendent George P. Beach II lauded both troopers, saying the department instills in its members "the importance of acting with respect and empathy for the people they encounter."