Florida school bus driver saves 25 students after engine catches fire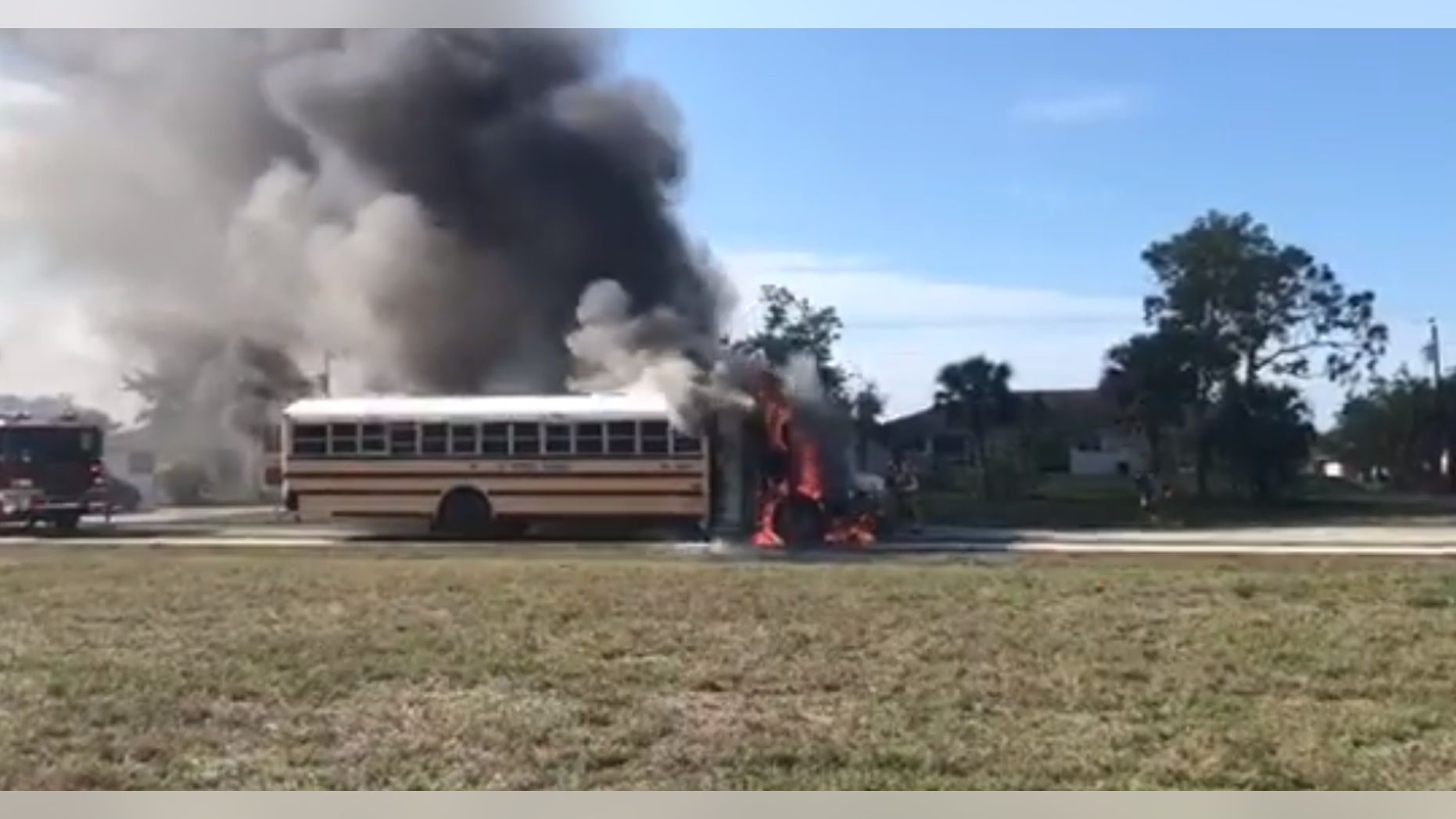 A school bus driver in Florida saved the lives of 25 Challenger Middle School students after the vehicle's engine caught fire on Friday morning, the Cape Coral Fire Department announced.
The driver, who has not been identified, "heard a noise from the engine and then saw smoke coming from under the hood," according to the fire department.
She then stopped the bus "and quickly, successfully, and safely evacuated all 25 students," the fire department said. As a result of her quick thinking, no one was injured.
The fire was extinguished and another bus came to take the students to school.
Officials with the Cape Coral Fire Department said the fire was caused by a mechanical failure.