Florida police rescue 7-foot alligator from storm drain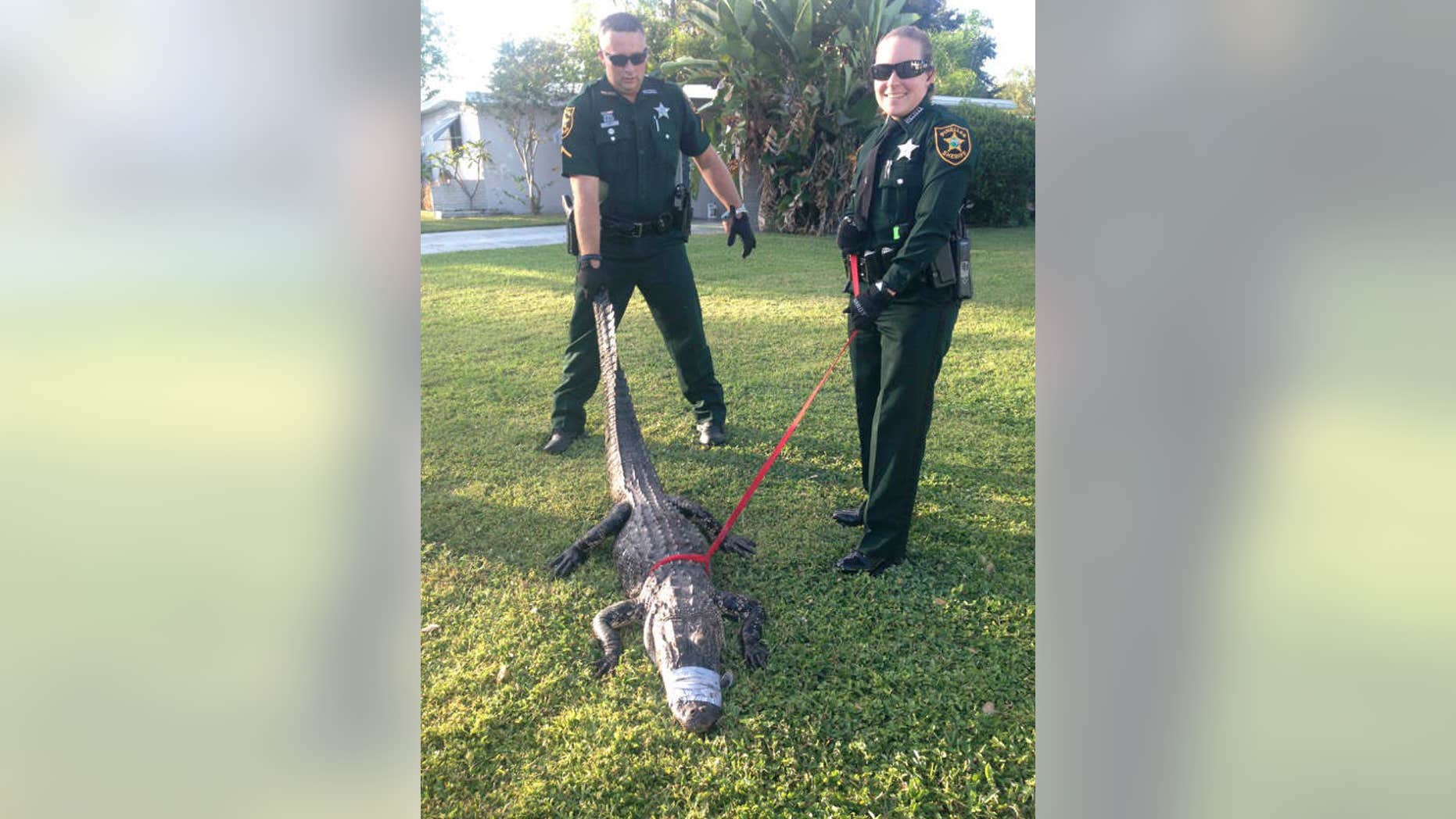 Florida police rescued a 7-foot alligator that was caught in a storm drain on Friday.
A Seminole County resident was trying to prevent the gator from getting struck by a car as the reptile was trying to climb out of the storm drain Friday night. However, authorities say that person ended up pushing the alligator further down the drain.
The gator ended up being wedged between a pipe and the edge of the drain when Pinellas County Sheriff's deputies opened a manhole cover.
They used a dog's leash to close its mouth, then secured it with duct tape. Next, they lassoed the alligator behind its front legs and hoisted it out of the manhole, according to WTVT.
State wildlife officials took possession of the female alligator and it will be transferred to an alligator farm.
The Associated Press contributed to this report.