Florida ice cream man, 66, accused of sexually assaulting 7-year-old girl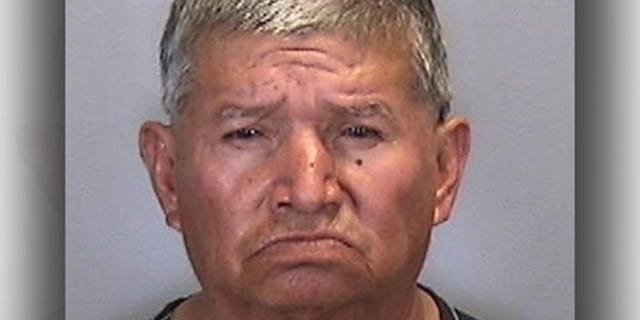 A 66-year-old Florida ice cream man, so trusted parents often sent their children to buy sweets directly from his back door, was arrested Sunday night for allegedly molesting a 7-year-old girl, The Bradenton Herald reported.
Bernardo Salinas, 66, is charged with capital sexual battery.
He owns an ice cream cart in his Bradenton neighborhood and had become a well-known face in the cul-de-sac. But on Sunday, after selling his sweets to a neighborhood girl and her 8-year-old brother, Salinas allegedly lured the girl inside his home and assaulted her.
According to the detective's report, Salinas sold both children ice cream and then told the boy to go play outside with his friends. He then brought the young girl to his bedroom, locked the door, and sexually assaulted her, officials said.
Detectives say both children corroborated the report.
Salinas allegedly changed his version of the incident many times, initially stating the young girl locked the door to prevent her brother from entering. Authorities said he then changed the narrative to say the boy locked the door himself.
BRET RATNER ACCUSED OF SEXUAL HARASSMENT BY OLIVIA MUNN, 5 OTHERS
"He enticed the victim," Dave Bristow, a spokesman for the Manatee County Sheriff's Office, told FOX13. "He sold the victim ice cream, and then, unfortunately, the next thing you know he's sexually assaulting her."
A relative of the victim told the New York Post the young girl did not report the incident to her parents until late Sunday evening because she was afraid of getting in trouble.
"It's crazy how an old man like that can have a sick mind to go and do that to a little girl," the unidentified relative said. "The past days in my mind, I'm going to sleep and I'm still thinking about this."
Investigators are now trying to determine if there were other victims.
"It's obviously very, very disturbing and we are fearful that there could be other victims," Bristow said.