Florida Guardsman gets 5 years for keeping stockpile of explosive material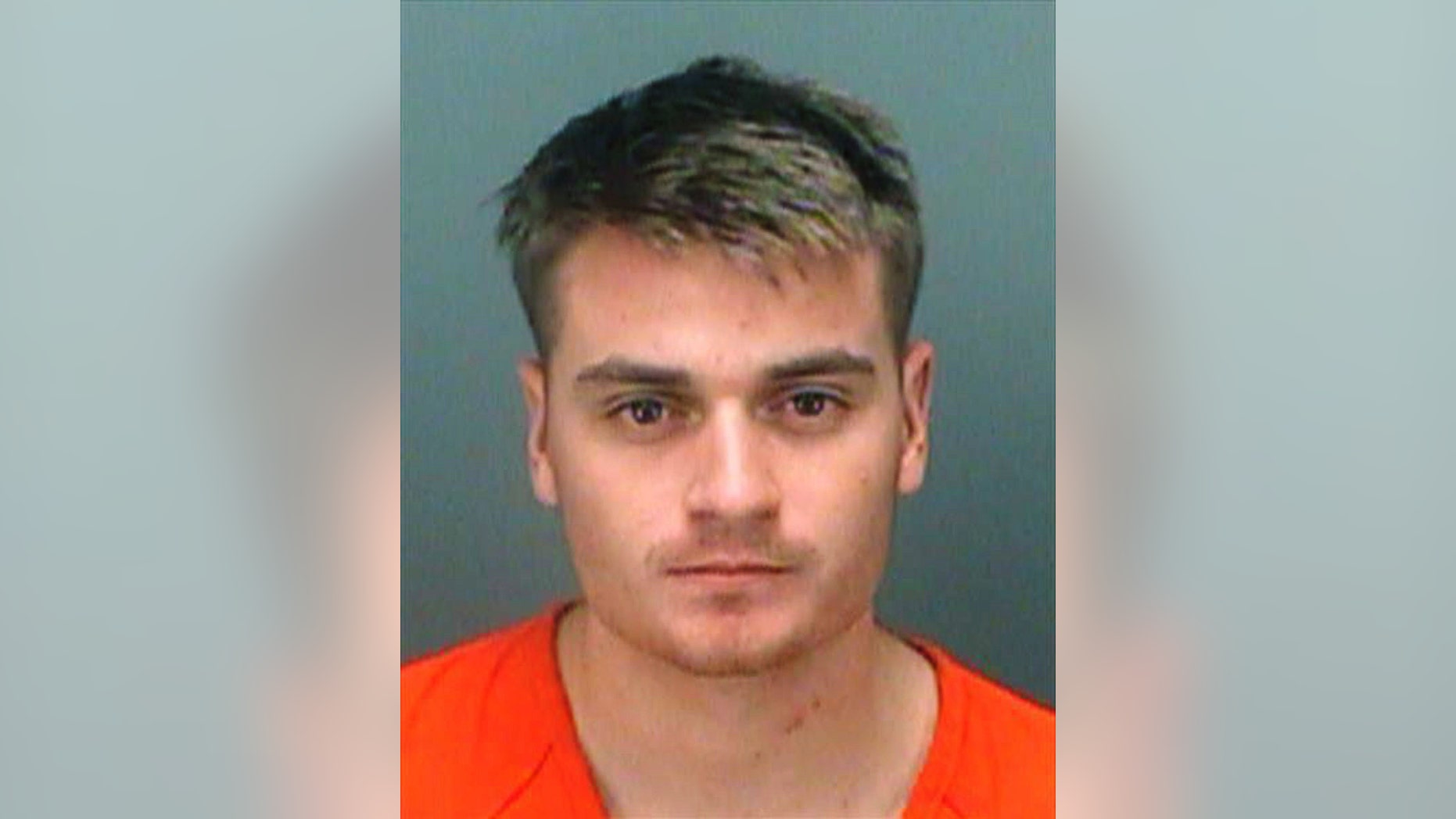 A Florida National Guardsman, who was arrested in May after authorities found a stockpile of highly explosive material and neo-Nazi propaganda in his apartment, was sentenced to five years in prison Tuesday.
U.S. District Judge Susan Bucklew concluded at the end of a four-hour court hearing that her decision to place Brandon Russell, 22, behind bars stemmed from a concern for public safety.
She added that she hoped Russell won't be influenced by the wrong crowd while serving out his term.
"It's a difficult case," Bucklew told the defendant. "You seem like a very smart young man."
Federal prosecutors, meanwhile, described Russell as a dangerous neo-Nazi leader, while his mother and grandmother said he was a follower who looks to please his friends.
Russell, a dual citizen of the U.S. and the Bahamas, pleaded guilty in September to possession of an unregistered destructive device and improper storage of explosive materials.
He was arrested in May, after Tampa police responded to an apartment north of downtown where they found two dead men – with Russell crying outside.
Russell was not charged in the deaths of his two roomates, but a third roommate was arrested and awaits trial.
During the investigation, authorities found a hoard of highly explosive material, as well as a stash of neo-Nazi signs, posters, books and flags. It was later discovered that Russell and the surviving roommate co-founded a neo-Nazi group called Atomwaffen Divsision. Atomwaffen is German for "atomic weapon."
During the court hearing on Tuesday, prosecutors showed a photo of Russell's car, which had flyers saying, "Don't prepare for exams, prepare for a race war." He also had a framed photo of Oklahoma City bomber Timothy McVeigh in his room and owned books that an FBI agent testified were staples of white supremacist extremists.
Russell's mother said her son at a young age was diagnosed on the autism spectrum and suffered from attention deficit disorder.
Prosecutors were seeking an 11-year prison sentence, which far exceeds federal guidelines, while Russell's defense attorney requested a term of 2 ½ years in prison.
"The longer sentence you impose, the worse outcome you'll have. He'll be in prison with other people who believe the same things," defense attorney Ian Goldstein said.
During his sentencing, Russell said "I'm sorry for what I have done," and "I take responsibility for what I've have done."
The Associated Press contributed to this report.