Florida Goodwill tells broken-hearted to 'donate your ex's stuff' for Valentine's Day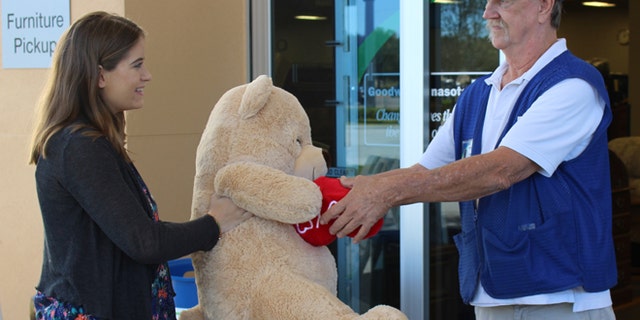 A Florida Goodwill has launched a novel Valentine's Day donation drive that targets the recently broken-hearted.
The Goodwill Manasota Foundation in Sarasota has invited those who just went through a break-up to donate any stuff their ex may have left behind.
"We say, turn that hate into donate and make it something nice," Goodwill's Kelly Davis-Strausbaugh told Tampa Bay Fox 13 Thursday. "Help someone else in the community."
Amanda Emory dropped off a giant Valentine's Day teddy bear that was from her ex-boyfriend.
"We kind of had a tough breakup because it's distance and we didn't want to break up but we had too," she told the station.
"I was thinking, if I donate this really cute teddy bear, somebody will want to buy it for their girlfriend or boyfriend, or their mom or dad will want to buy it for their kids," she said. "I think it will be in much better hands."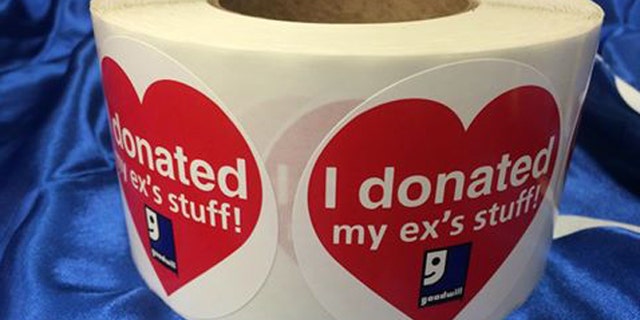 Goodwill kicked-off the donation drive Monday with a "Donate Your Ex's Stuff Party." The campaign ends Feb. 29.
"Certainly we're having a little fun at the expense of Valentine's Day, but the benefits derived from those seeking the pride of earning a paycheck, and the self-worth that comes with self-sufficiency, are priceless," Goodwill Manasota vice president Veronica Brandon Miller said.
She added, "We wish those in happy relationships a very happy Valentine's Day… and encourage everyone else to clean out their closets, donate to Goodwill and start fresh!"
Click here for more from Fox 13.