Florida couple rescues 'starving' puppies found in bucket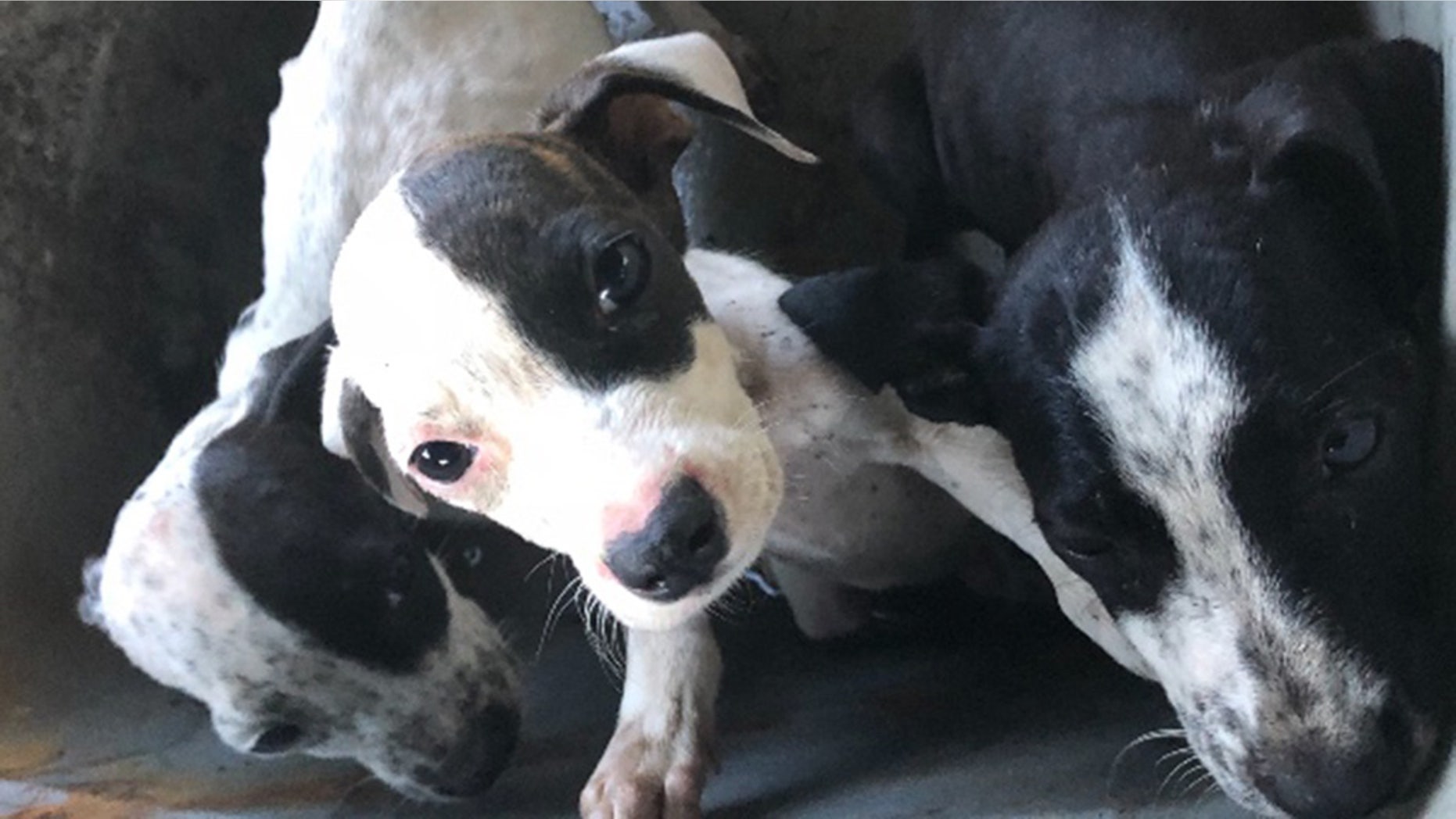 A Florida couple has received praise for rescuing three "starving" puppies that were left in a bucket on a rural road.
Chris and Meaghan Billemeyer on Thursday were property hunting in Okeechobee when they saw the pups, which were "left to starve to death in the middle of the road," inside of a bucket, a GoFundMe created to help with the dogs' medical expenses reads.
THESE FLEA AND TICK MEDICATIONS FOR PETS ARE CAUSING SEIZURES, OTHER NEUROLOGICAL ISSUES, FDA WARNS
"Some [expletive] left a bucket of starving puppies in the middle of the road in this heat!! What is wrong with people?" Meaghan Billemeyer asked in a Facebook post, which had nearly 5,000 shares and more than 2,000 reactions as of Saturday afternoon.
The pups have since been taken to the Kindness Animal Hospital in Port St. Lucie, according to local news station CBS 12.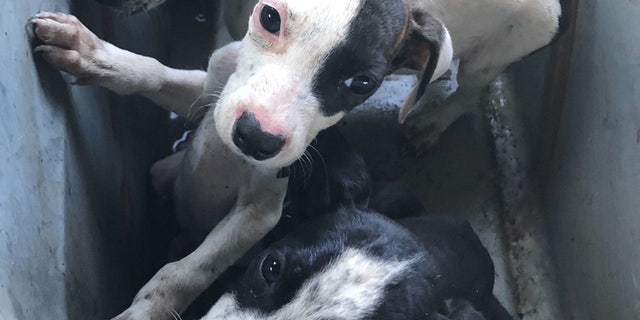 "These are like little starving children. They haven't had a good meal in at least a week or two," Kindness Animal Hospital veterinarian Rose Eger told the news station, adding the pups were covered in fleas and infested with worms.
TEXAS VETERINARIAN WARNS WILD MUSHROOMS AFTER HEAVY RAINS CAN BE TOXIC FOR PETS
"We'll get these babies healthy enough to adopt," Meaghan Billemeyer added.
Many social media users thanked the couple for rescuing the dogs.
"Great job... sad part is the poor dog who had those puppies is probably already pregnant again," one person wrote.
"You are their angel!" another commented.
"Poor babies. Thanks for caring," a third wrote.
At this time, it's not clear who left the dogs or where they came from, according to CBS 12.
Meaghan Billemeyer was not immediately available for comment when contacted by Fox News on Saturday.