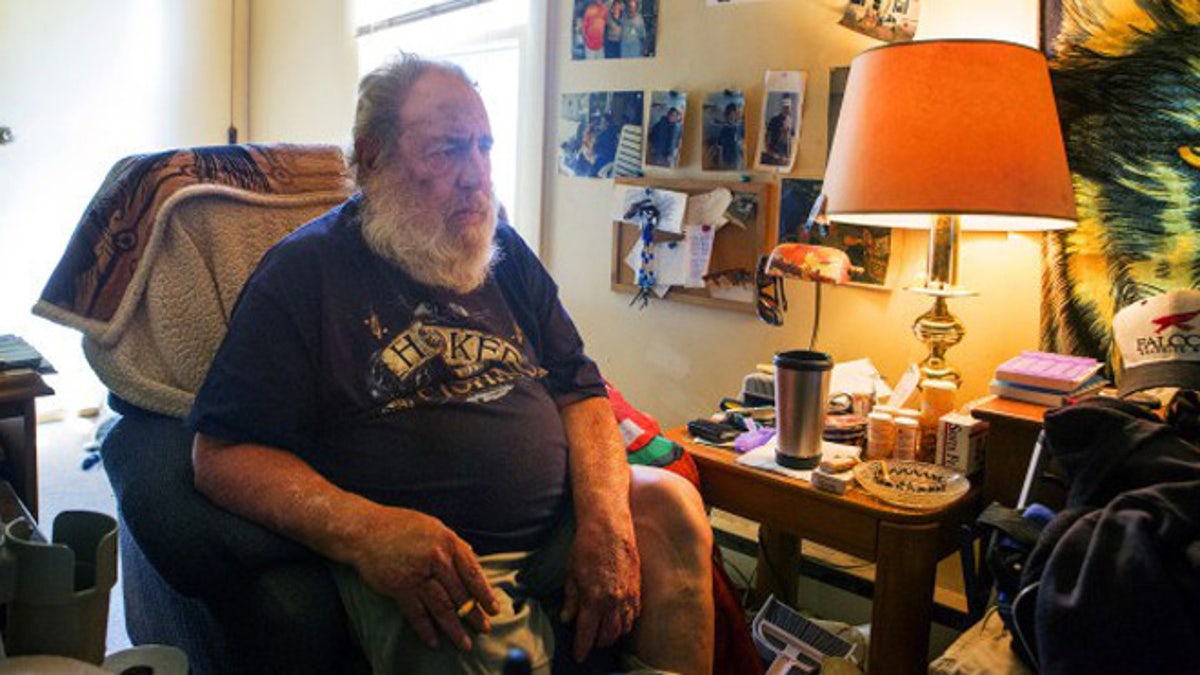 A retired Maine lobsterman who fought off an intruder -- shooting him with a gun he bought less than a day earlier for protection against intruders -- now is fighting his landlord, who is warning he could face eviction for possession of the weapon.

Harry Lembo, 67, said he armed himself with a 1943 Russian-made revolver on Aug. 31 after five burglaries in six years at his Rockland apartment complex. The next day, Lembo shot and wounded a man he believed had broken into his apartment to steal prescription medication he uses for chronic pain, according to the Bangor Daily News.
But Lembo's battle was just beginning. Shortly after the shooting he received a letter informing him that his pistol violated house rules and that eviction proceedings could be initiated.
Now Lembo is fighting back. In a lawsuit, Lembo is accusing his landlord, Park Place Associates of Rockland, of violating his right to own a gun. He is also suing the management company.
It is unclear whether the gun was licensed or not, and Lembo wouldn't say where he bought the gun, according to the Portland Press-Herald.

Earlier this week lawyers for Park Place and the management company responded to the lawsuit. They asked a state judge to throw out the case.
The lawyers argued that simple notification to Lembo that he could face an eviction if he did not follow house rules was insufficient to trigger the protection under the Second Amendment, the paper reported.
"Threatening to evict Mr. Lembo for defending himself clearly violates his constitutional rights," NRA Maine State Liaison John Hohenwarter said last month after Lembo sued, the Daily News reported. "Self-defense is a fundamental, God-given right that belongs to every law-abiding American — no matter their tax bracket, zip code or street address. Furthermore, Article 1 Section 16 of the Maine Constitution echoes this sentiment by stating: 'Every citizen has a right to keep and bear arms and this right shall never be questioned.'"
Lembo used the gun to shoot Christopher Wildhaber, 46, of Rockland. Wildhaber was shot in the shoulder. Police nabbed him in nearby woods after he fled Lembo's apartment.
Last week a grand jury indicted on charges of burglary, theft of medication, attempted theft and three counts of refusing to submit to arrest.
He's being held at the Knox County Jail, the Daily News reported.
The Associated Press contributed to this report.