'Don't ask' protesters arrested at White House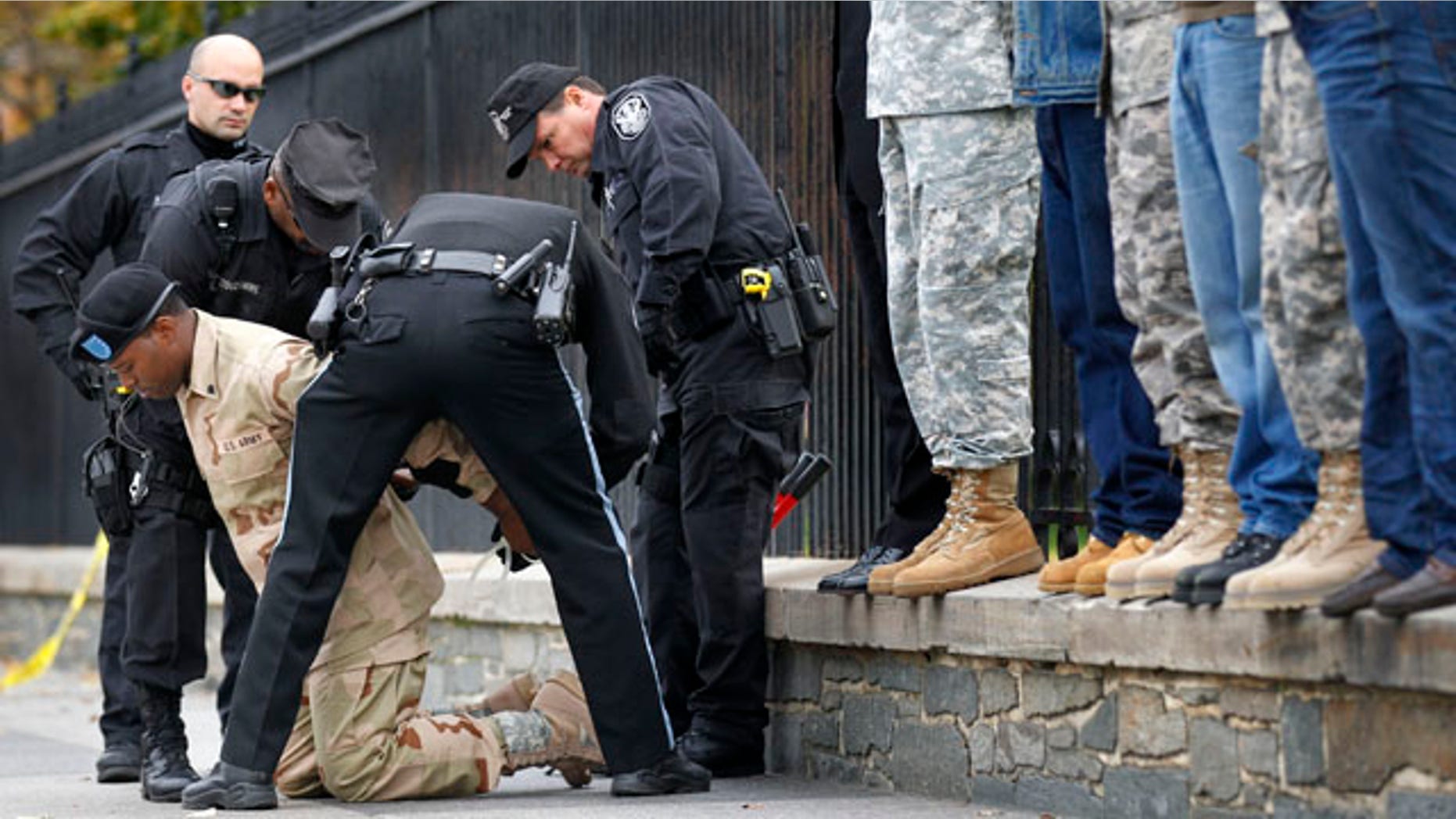 WASHINGTON – Park Police say 13 people including veterans have been arrested after handcuffing themselves to the White House fence to protest the military's "don't ask, don't tell" policy on homosexuals.
Park Police spokesman Sgt. David Schlosser says the demonstrators were arrested at about 2:30 p.m. on Monday. Protesters say the group included a number of military veterans.
The policy that prohibits gays and lesbians from serving openly in the military is being challenged in federal court.
President Barack Obama has pledged to push lawmakers to repeal the law in the lame-duck session before a new Congress is sworn in. But administration lawyers have in the meantime defended "don't ask, don't tell" in court.