Disney vacation turns to tragedy when car crash kills parents, injures 2 girls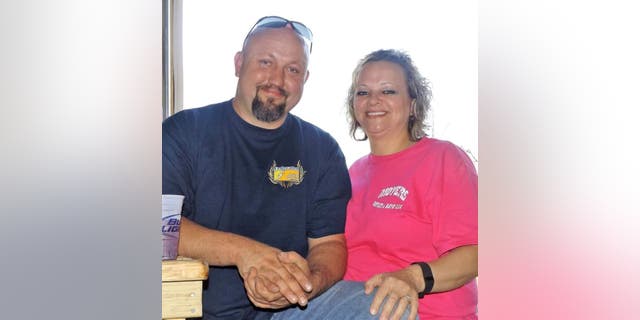 NEWYou can now listen to Fox News articles!
A Missouri family saved up money for months to take a vacation to Disney World -- but a car crash during the trip killed both parents and seriously injured their two daughters, Florida Highway Patrol confirmed on Monday.
The parents, Greg and Sarah Moyers, had visited Disney theme parks with their 13-year-old daughter Hailey and 8-year-old daughter Sophia, the Orlando Sentinel reported. The family, from Leadwood, was on the way to a beach in Florida before the drive home Sunday when the crash unfolded, according to the newspaper.
Troopers say a vehicle driven by Charles King, 43, of New London, North Carolina, drifted into their lane on Interstate 4, forcing the Moyers' vehicle to veer off the road and hit a tree. King wasn't injured.
One of the last photos the Moyers apparently posted on Facebook: A family picture with Buzz Lightyear.
"Their kids were their world," family friend Loni Burnside Eaton told the Sentinel. "They were very involved and supportive parents and just wanted the best for them. They wanted the girls to experience Disney and the beach. I can't believe this really happened."
Eaton said Sarah Moyers worked as a manager at McDonald's and her husband owned a muffler shop. They had lived in the small, eastern Missouri town for more than 20 years.
Troopers are investigating the crash. No charges have been filed.
The Associated Press contributed to this report.