'Disgusting' thief steals replacement items from Hurricane Harvey victim just before she's due to move home
A Houston resident whose home was hit hard by the floodwaters of Hurricane Harvey suffered another blow when thieves sacked the house just before she was due to move back in.
Linda Wade had several items of furniture and appliances recently delivered to her home in Bear Creek, located in the northwest section of the city. When she stopped by Monday to see what workers accomplished over the weekend, she was shocked to discover her recently repaired home had been ransacked.
"I think they're terrible," she told FOX26 on Monday about the intruder. "It's the most disgusting thing somebody could do, especially when someone's already down on their luck like this."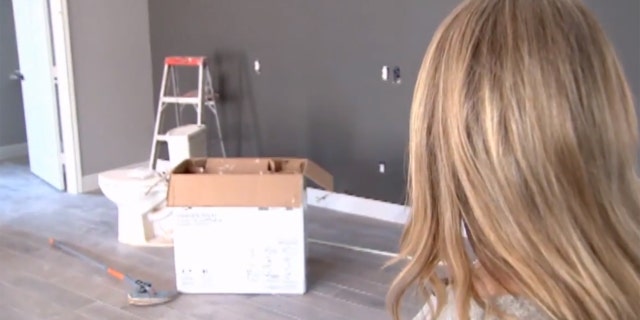 Only two residents on her street have moved back into their homes since floodwaters filled the area. Many homes are still being repaired, leading Wade to describe the neighborhood as a "ghost town."
The Houston resident told FOX26 whoever broke in stole her dining room set, refrigerator, dishwasher and bedroom furniture.
HOUSTON PREPS FOR HURRICANE SEASON BUT CAN'T HANDLE RECORD RAINFALL AGAIN
"The washer and drier was just delivered Friday. They took it, too," she said, wiping away tears. Her oven door was also dented, she said, as if someone tried to take that, too.
"Everything I had delivered so far they took," she said.
Wade and her son, who is quadriplegic, have lived in the home for 18 years and needed to borrow money to buy the items initially destroyed by Harvey's floodwaters. The 67-year-old said she did not have flood insurance, and is unsure when she can move back home due to the latest setback.
"My son needs to be home. I need to get home. Eight months living with someone else, even though I love my daughter to death, it's just hard to live with someone else," she said.