Dimitrios Pagourtzis, Texas school shooting suspect, indicted on capital murder charge: report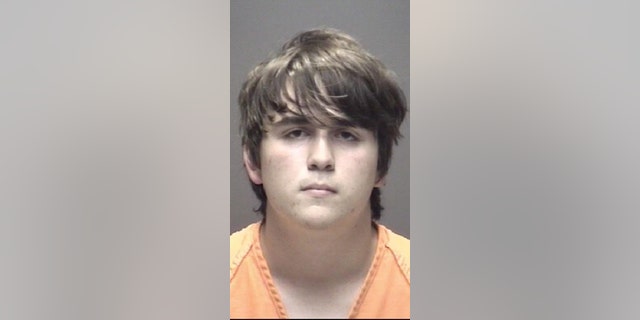 The teen accused of fatally shooting multiple people at a Texas high school in May was reportedly indicted by a grand jury Thursday on a capital murder charge.
Dimitrios Pagourtzis, 17, who allegedly opened fire inside Santa Fe High School on May 18, "intentionally or knowingly" killed 10 people "by shooting them with a firearm," Galveston court documents said, according to Fox 26.
VICTIMS OF SANTA FE HIGH SCHOOL SHOOTING INCLUDE SUBSTITUTE TEACHER, PAKISTANI EXCHANGE STUDENT
In addition to those killed, several people were hurt in the shooting, which Texas Gov. Greg Abbott at the time described as "the worst disaster to ever strike this community."
FLORIDA SCHOOL SHOOTING SUSPECT SHOUTED 'KILL ME' HOURS AFTER TAKEN INTO CUSTODY
Among the deceased were two teachers and a foreign exchange student.
Authorities apprehended Pagourtzis after the shooting and he was charged with capital murder of multiple persons and aggravated assault against a public servant, according to a probable cause affidavit and complaint filed at the time.
He allegedly used a shotgun and a .38 revolver in the attack, Abbott said.
Fox News' Matt Richardson and Madeline Farber contributed to this report.