Detroit contest dares people to try blindfolded mowing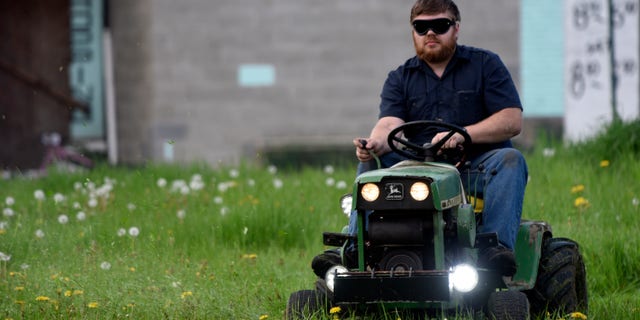 Volunteers helping to maintain Detroit parks and playgrounds took a crack at mowing grass while blindfolded as part of a friendly competition.
The Detroit News reports that the Detroit Mower Gang held the "Blindfold Mowing Olympics" on Wednesday while trimming Hammerberg Field on the city's west side. The contest came after they wanted to determine who could drive a riding mower the straightest without seeing.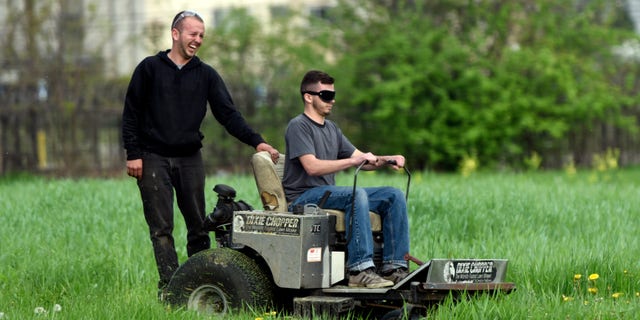 It wasn't easy: Two of the six contestants mowed an X in the grass as they crossed paths at Hammerberg Field, which includes a playground, football field and baseball diamond. Two others mowed perpendicular paths.
Jim Coffman went crooked but not as crooked as the others, so he won the first race. The newspaper says the prize was a bunch of used blindfolds.