Daniel Boone-like mascot for Denver college deemed offensive by administration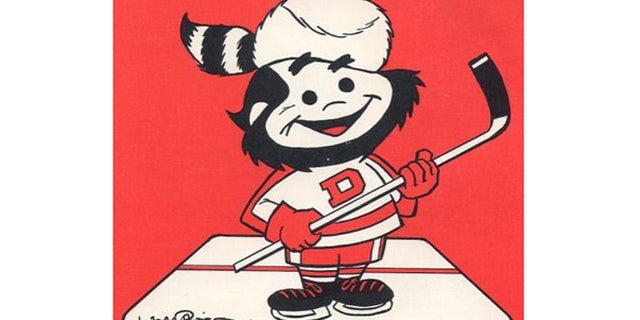 NEWYou can now listen to Fox News articles!
Is a cartoon-like college mascot reminiscent of Daniel Boone -- right down to the legendary coonskin cap -- racist, sexist or otherwise offensive?
Officials at the University of Denver seem to think so. They've announced they won't reinstate "Denver Boone," who was retired in 1998 as mascot for the UD Pioneers, despite calls to bring him back.
Boone originally had been replaced by a red-tailed hawk named "Ruckus" but the bird never soared high with the student body and was scrapped in 2007, leaving the school without a mascot. Fast forward and the school decided to put together a committee last spring to determine the new mascot, but Boone was not even considered.
"Boone was a polarizing figure that did not reflect the growing diversity of the UD community, but rather was an image that many women, persons of color, international students and faculty members found difficult to relate to as defining the pioneering spirit," Chancellor Robert Coombe said in a March letter to the school community.
University officials also claim that Boone was not up for consideration because of a consensus by the student body that it wanted an entirely new mascot — despite numerous Facebook postings to the contrary.
"It was really about moving forward," Theresa Mueller, a spokeswoman for the University of Denver, told FoxNews.com. "The students wanted a new mascot and didn't want to look towards the past."
Mueller added that they intend togive Boone and other past mascots a retirement ceremony in the upcoming academic year.
The image of Denver Boone was originally designed by a Walt Disney artist and named by a UD student back in 1968 .
The cartoony figure, which sports a scruffy beard and a raccoon skin cap, is reminiscent of the Daniel Boone character from the 1950s TV show based on the real-life pioneer.
Boone was a legend of early American history and the archetypal hero of the American Western Frontier.
Later, his image and legend fell victim to revisionist history as he became associated with the forceful displacement of Native Americans from their land.
So how closely linked are Denver Boone and Daniel Boone?
"Any association of the Denver Boone caricature with America's pioneer hero, Daniel Boone, is misguided," said Randell Jones, historian and author of the book "In the Footsteps of Daniel Boone."
"Mythology and Fess Parker aside, it is well documented that Daniel Boone never wore a coonskin cap. Neither did he wear a beard. Moreover, any exploits by him west of Missouri are speculative at best."