College president won't resign over comments about problem freshmen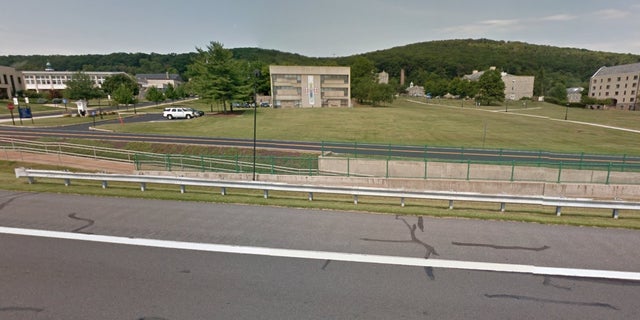 NEWYou can now listen to Fox News articles!
The president of a Catholic college in Maryland rejected the faculty's demand for his resignation Monday, weeks after it emerged that he compared troubled freshmen to baby rabbits that should be killed.
The comments appeared in an email that Mount St. Mary's University President Simon Newman sent to a faculty member opposed to his so-called student-retention plan. "This is hard for you because you think of the students as cuddly bunnies, but you can't. You just have to drown the bunnies ... put a Glock to their heads," Newman wrote, according to a Jan. 19 report in the Mountain Echo student newspaper.
On Monday, the president vowed to stay at the university, telling scores of cheering students at a rally in Emmitsburg, "I'm not going to stop."
The faculty voted overwhelmingly Friday to ask Newman to resign by Monday morning. Critics said Newman was too focused on eliminating, rather than helping, struggling students.
The proposed student-retention plan would identify freshman likely to fail and offer tuition refunds for those choosing to leave.
On Sunday, the student government released results of a student poll indicating 3-to-1 support for Newman. The Student Government Association says 61 percent of undergraduates voted, and 76 percent of them favored Newman's leadership.
Newman apologized for his comments in an email to The Associated Press last week. "I understand that they were insensitive and I have apologized for using these words," he wrote.
The Associated Press contributed to this report.