Coast Guard seizes cocaine, marijuana haul worth more than $47M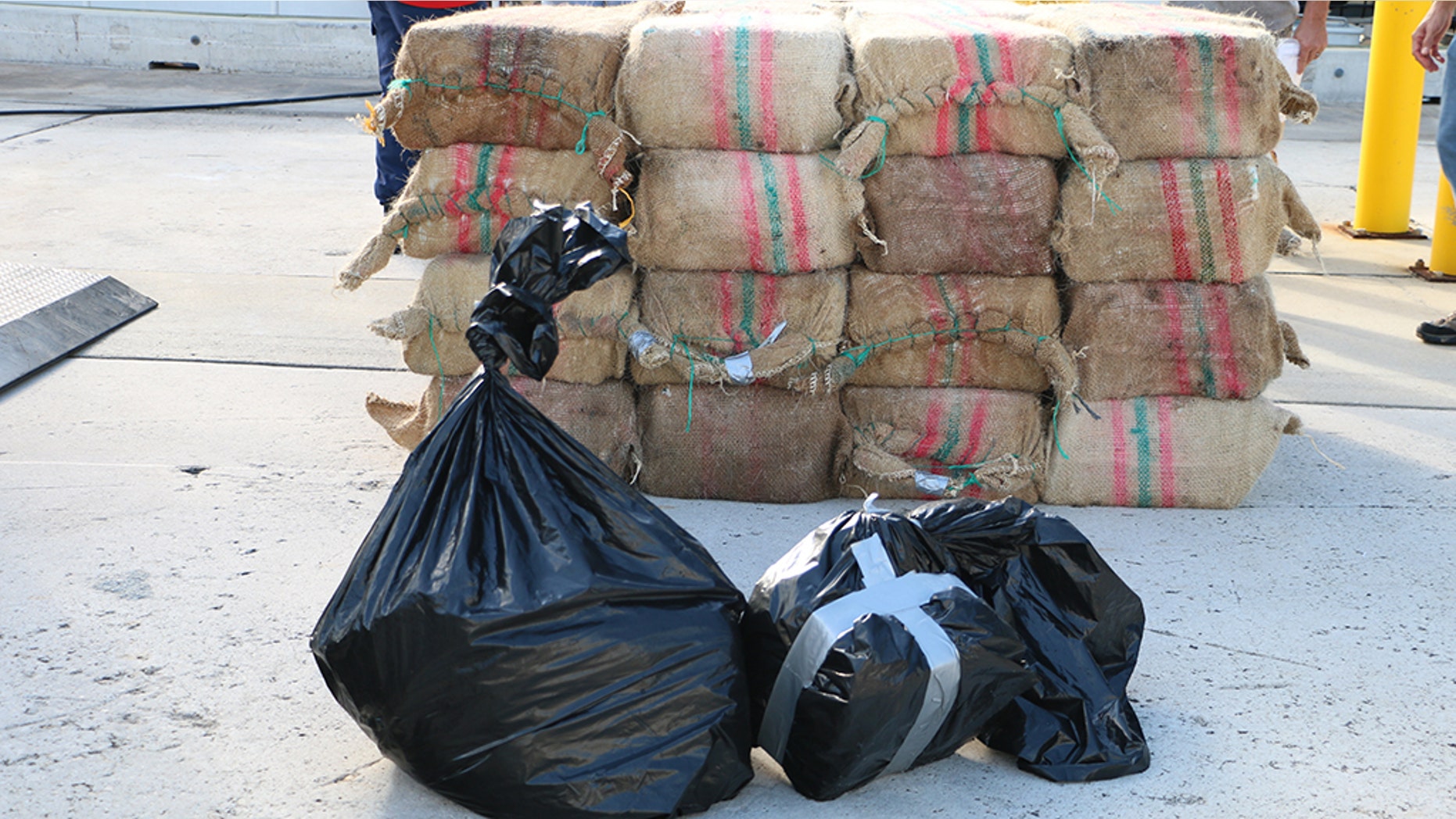 A seized drug haul believed to worth upward of $47 million arrived at Coast Guard Base Miami Beach on Tuesday, officials announced.
Roughly 3,516 pounds of cocaine and 50 pounds of marijuana were brought ashore by the crew aboard the Coast Guard Cutter Bernard C. Webber, a news release from the Coast Guard's 7th District said.
$87M WORTH OF COCAINE SEIZED BY U.S. COAST GUARD: REPORTS
Officials obtained the drugs from "three suspected smuggling vessels" near the Dominican Republic, Haiti and Aruba, the news release said.
The seizures were made by three Coast Guard vessels and took place on Sept. 30, Oct. 4 and Oct. 10. The latter one alone yielded 2,700 pounds of cocaine, the news release said.
Photos provided by the Coast Guard showed "bales of cocaine" as they were being unloaded from the vessel.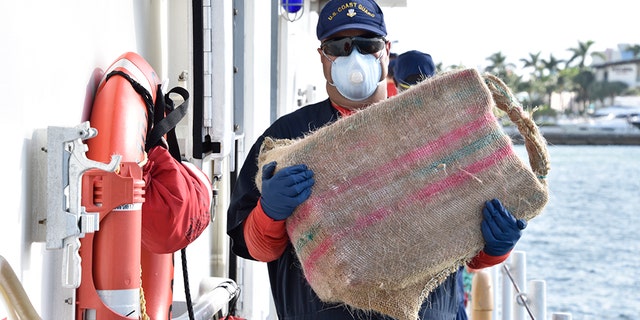 BORDER PATROL AGENTS SEIZE METH BUNDLES WORTH MORE THAN $1.4M, OFFICIALS SAY
A Coast Guard official praised the joint efforts that helped secure the drug haul.
"The contraband landed by the Bernard C. Webber crew is a testament to the professional expertise and dedication of US law enforcement agencies and international partners working together to combat the flow of illicit drugs through the Caribbean Region and into the United States," said Lt. Cmdr. Jeremy Montes, duty enforcement officer at Coast Guard 7th District. "These partnerships are imperative in the identification, intercept, and seizure vessels engaged in illicit trafficking and without the hard work from US and international agencies, these illicit drugs would negatively impact the prosperity and security of the Caribbean region."